Russian 'hacker' wanted by Moscow & Washington can be extradited to either state – Czech court
Published time: 30 May, 2017 18:38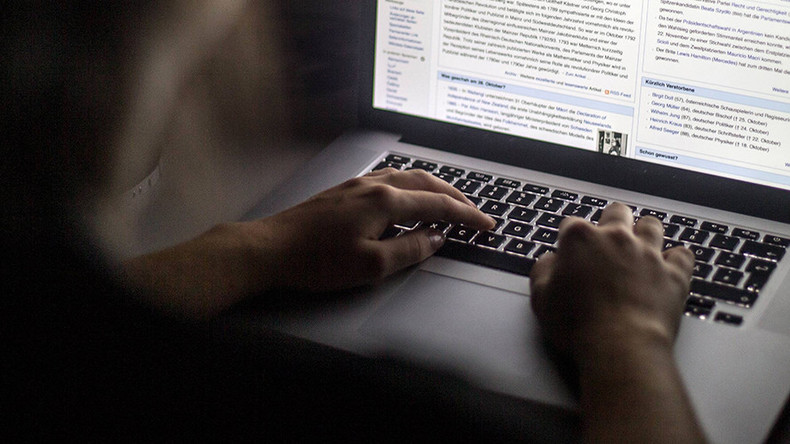 A Russian citizen detained in the Czech capital on charges of hacking US social networks, including LinkedIn, can be extradited either to the United States or Russia, where he is accused of cyber theft, a Czech court has ruled.
The person, identified as Evgeny Nikulin, 29, was arrested in Prague on October 5, 2016 by the Czech police in cooperation with the FBI. The US accused him of carrying out hacking attacks and stealing information from several US social networking companies, including LinkedIn, Dropbox and Formspring, in 2012-13.
Moscow has also requested his extradition on a separate charge of stealing $3,450 via the internet in 2009.
On Tuesday, judge Jaroslav Pytloun ruled that the suspect can be extradited either to the US or to Russia as the requests from both countries meet all the necessary legal conditions. The judge also added that the final decision in the case would be taken by Czech Justice Minister Robert Pelikan.
"Both [case] documents are very, very sufficient for reasonable suspicion that [the offenses] took place and that there is reason to press charges," the judge said, as cited by Reuters.
Nikulin has repeatedly denied all accusations. His lawyers filed a complaint challenging the possibility of his extradition to the US immediately after the court made its ruling. They also still have three days to lodge a similar complaint against Russia's extradition request.
Claims made by the FBI agent representing the US government in the court contain "inconsistencies," "inaccuracies" and "misstatements," Nikulin's lawyer, Martin Sadilek, said, adding that the court denied the defense team's request for the US side to present additional evidence.
"The court has not taken into consideration the… defense team's request for additional evidence. This request primarily contested some allegations of the US FBI agent as they contained clear inaccuracies and misstatements, according to the defense team," Sadilek said, as cited by the RIA Novosti news agency.
The lawyer noted that Nikulin could face a "disproportionately harsh" sentence of 54 years behind bars if extradited to the US. However, this consideration was dismissed by the court.
The session in Nikulin's case was held not in a court but in the Prague Pankrac Prison, where the suspect is being held, due to "security reasons," TASS reports.
After the appeal, Nikulin's case was transferred to the Czech Supreme Court. If it does not change the existing ruling, the final decision concerning the extradition will still be taken by the Justice Minister, Sadilek said, adding that the defense team can also file an appeal to the Czech Constitutional Court, asking it to delay the implementation of the court ruling.
In November 2016, the Russian Embassy in Prague said it was closely monitoring Nikulin's case and criticized the US for launching a "manhunt" for Russian citizens.
"The situation around Evgeny Nikulin confirms [that] Washington [is pursuing] a policy of "hunting down" Russian citizens around the world and imposing its own legal norms on other countries," the embassy said at that time, adding that it is "insisting on… Nikulin's extradition to Russia."