Russia's new Il-112 transport plane to make maiden flight in 2017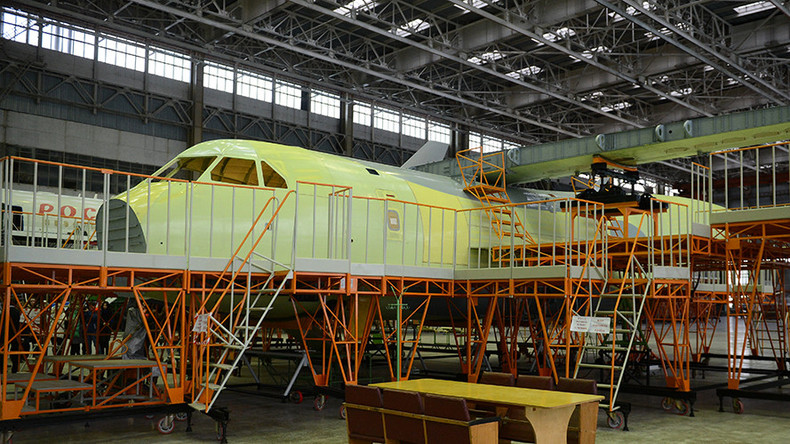 After the maiden flights of several new Russian aircraft including a short-haul airliner, another long-expected premiere is to happen before year's end. The light military transport plane Il-112 will take to the skies after two decades in development.
The pledge comes from Deputy Prime Minister Dmitry Rogozin, who supervises the country's military, aviation and space industries. On Monday he reported on the latest achievements in aircraft development to his direct superior, Prime Minister Dmitry Medvedev.
Rogozin said 2017 is already "bountiful" for aviation with maiden flights by the MiG-35, the Ka-62 and the MC-21 conducted since January.
He added that another first will happen by December, as the Russian military will be shown their new light-transport plane.
The Ilyushin Il-112 has a bumpy route to take-off. Initially designed as a civilian aircraft in the mid-1990s, it won a tender from the Defense Ministry in 2004 to become the new light transport for the Russian military. But the funding of the development ran dry, and the project was put on ice until 2013.
The Il-112 is a small, 24-meter twin-engine turbofan high-wing aircraft. It aims to transport up to 44 passengers or five tons of cargo and can land on little-developed airfields, including those using unpaved runways. The manufacturer expects it to make flights of up to 2,400km on average.
The Russian military want the aircraft to replace the aging Soviet-era An-26s and are expected to buy at least 62 of them. A civilian variant of the aircraft will be produced as well.