Belgium abolishes forced sterilization for transgender people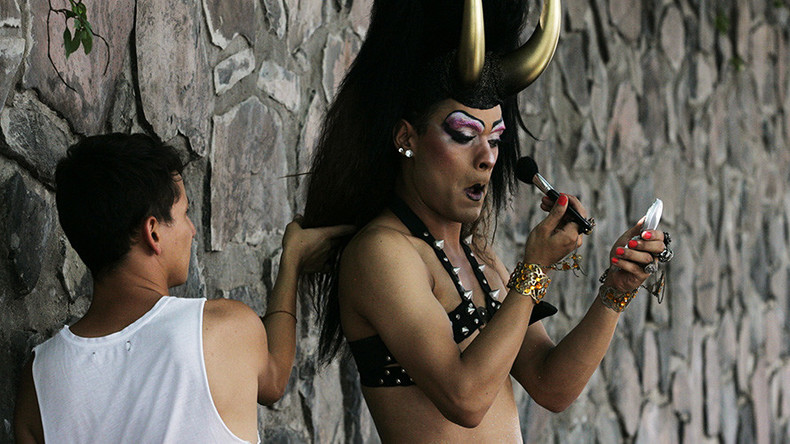 Belgium's parliament voted to abolish forced sterilization for transgender people who wish to change their legal gender. It comes after the country's policy was slammed by the European Court of Human Rights and the UN.
Lawmakers voted in favor of a draft law on Wednesday which will no longer require transgender people to undergo sterilization or a mental health diagnosis in order for their preferred gender to be legally recognized.
The move comes after the European Court of Human Rights (ECHR) and the United Nations slammed the forced sterilization of transgender people as a violation of human rights.
"The requirement to undergo sterilization or treatment involving a very high probability of sterility in order to change the entries on birth certificates was in breach of the right to respect for private life," the ECHR wrote in its April ruling.
In 2013, a UN special rapporteur called on all states to repeal any laws which allowed for "forced or coerced sterilization in all circumstances" and provide special protection to individuals belonging to marginalized groups.
However, neither the ECHR nor the UN can make European states pass new legislation, and forced sterilization for transgender people is still taking place in a number of countries across the EU and elsewhere.
According to Transgender Europe, the practice is still forced on transgender people in Armenia, Azerbaijan, Bosnia and Herzegovina, Bulgaria, Croatia, Czech Republic, Finland, Georgia, Greece, Latvia, Lithuania, Luxembourg, Montenegro, Romania, Russia, Serbia, Slovakia, Slovenia, Switzerland, Turkey, and Ukraine.
Meanwhile, the draft law passed on Wednesday also allows children aged 12 and older to change their first name, but requires them to wait until they are 16 to change their legal gender.
Between 16 and 18, transgender people will be allowed to apply for legal recognition but will require parental authorization and the approval of a psychiatrist.
Once those wishing to change their legal gender apply to do so, they will have to wait for three months before confirming they are aware of the legal consequences.
Although the ruling against forced sterilization has been largely hailed a victory by campaigners, some say it is still not enough.
"The waiting period prolongs the procedure unnecessarily," Julia Ehrt, director of Transgender Europe, said in a statement, as quoted by Reuters.
"This shows a lack of understanding and a mistrust of trans people, who are the ones often suffering from accused identity fraud when documents and gender expression do not match," she added.
Belgium's new draft law will be published in the Moniteur Belge – the country's official journal where official legislation, decrees, and notices are placed – within 10 days of the Wednesday vote. A royal decree will then be issued, according to the European Region of the International Lesbian, Gay, Bisexual, Trans and Intersex Association.