Relics of Saint Nicholas, kept in Italy for 930 years, arrive in Moscow (PHOTOS, VIDEO)
Relics of St. Nicholas, one of the most worshipped Christian saints, have arrived in Russia – the first time in almost a thousand years the relics have been moved from the Italian city of Bari.
Medical experts managed to extract one of the saint's ribs, located next to his heart, RIA Novosti reported. For their safety, the fragments were placed in a special ark weighing 40kg and covered in gold leaf. The ark was passed through the entire city of Bari in a special ceremony and put on a plane to Moscow.
At 6:00pm Moscow time, all churches in the Russian capital were scheduled to ring their bells to celebrate the arrival of the relics. Russian Orthodox Patriarch Kirill is holding a special ceremony in Christ the Savior Cathedral later on Sunday evening.
The general public will be able to view the relics from Monday, May 22 to July 13, according to Moscow authorities. The event coincides with a religious holiday celebrating the 'translation' of the relics of Saint Nicholas from Myra, where the saint once lived, to Bari. Then the sacred fragments will be transported to St. Petersburg where they will remain for two weeks.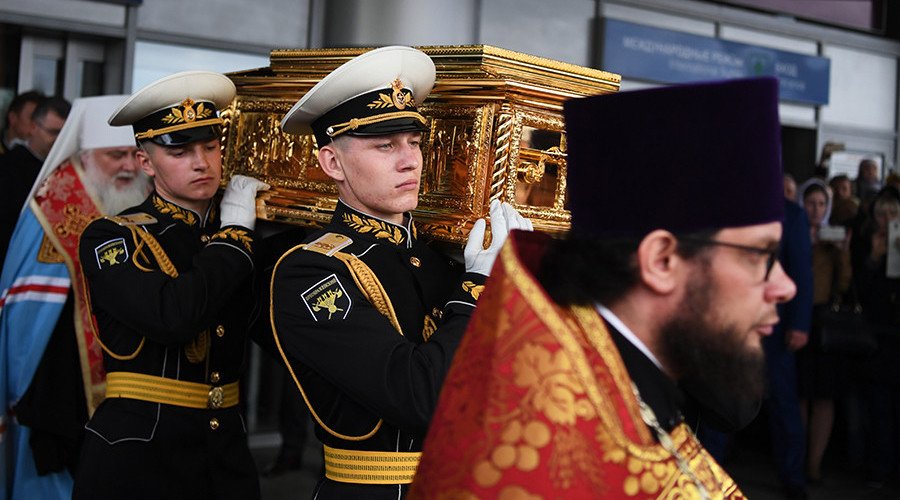 St. Nicholas, a Christian bishop, lived in the 3rd to 4th century in present-day Turkey. Also known as 'Nikolaos the Wonderworker,' the saint became famous for his miracles.
A protector of children, St. Nicholas was also associated with gift-giving.
According to Christian tradition, he saved people from famine, rescued those who were unjustly accused, and calmed storms for sailors. The saint did the majority of his kind deeds in secret.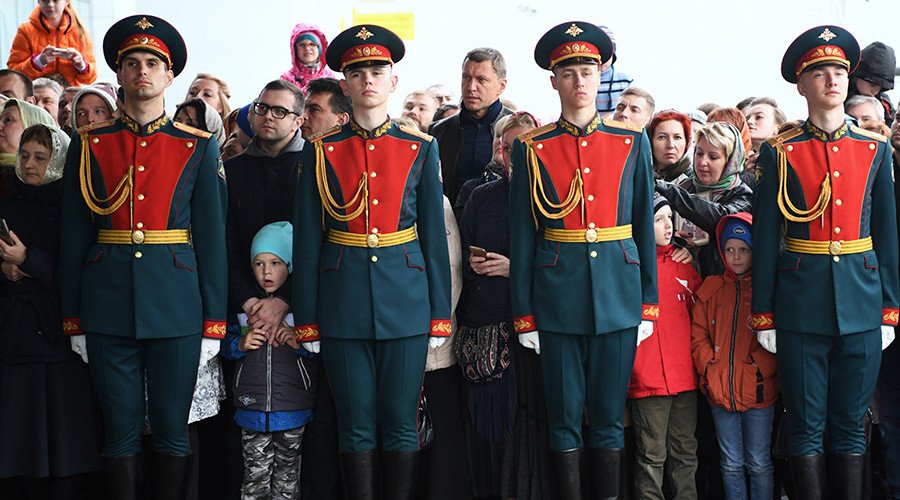 The body of St. Nicholas had been kept in the Italian city of Bari since 1087. Many pilgrims and tourists flock to the holy place believing that the saint still helps people who address him in prayer.
In February, Patriarch Kirill and Pope Francis agreed to transport some fragments of the saint's relics to Russia.
The ceremony is unique, as the relics had never been moved from Bari, Chairman of the Department for External Church Relations Metropolitan Hilarion Alfeyev told TASS in April.
"They [relics] never left the city. They are walled underground. However, specifically for this event, part of the relics was recovered," he said.
You can share this story on social media: