Duterte says he'd sponsor Turkey & Mongolia for ASEAN, defying geography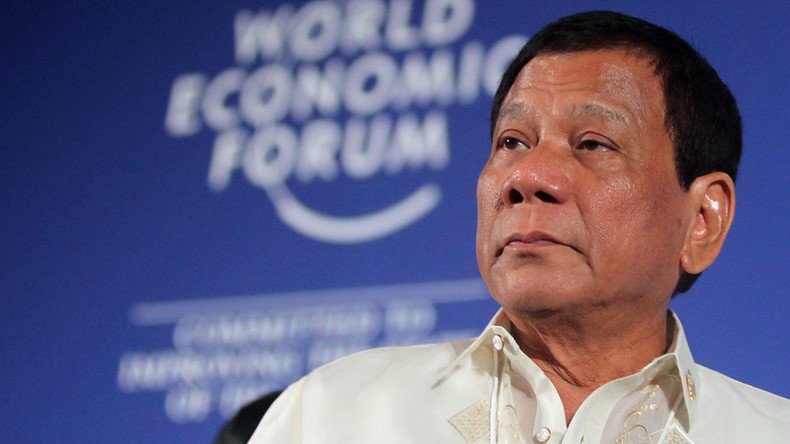 The Philippines' outspoken President Rodrigo Duterte says he would push for the entry of Turkey and Mongolia into the Association of Southeast Asian Nations (ASEAN). That's despite neither of the countries actually being in Southeast Asia.
Duterte said that he met Turkish President Recep Tayyip Erdogan and Mongolian Prime Minister Jargaltulga Erdenebat on the sidelines of the 'One Belt, One Road' summit in the Chinese capital, Beijing, that took place May 14-15.
Erdogan and Erdenebat told the Philippines leader about their desire to join ASEAN, Duterte said. The Philippines is will be chairman of ASEAN 2017.
"They want to join ASEAN and since I am now the chair, the Philippines is, they wanted me to sponsor their entry and I said, 'Yes, why not,'" he told reporters in the Philippines, as cited by AFP.
Neither Turkey nor Mongolia is actually in Southeast Asia, though. Turkey lies between western Asia and Eastern Europe, while Mongolia, sandwiched between Russia and China, is in East Asia.
Aung San Suu Kyi, a State Counsellor and de facto head of government of Myanmar (also an ASEAN member) asked Duterte at the summit if he had taken geography into account. The Philippines leader was firm – these countries belong in ASEAN.
"They are. I would say that they are…Turkey seems to be ambivalent on whether to be a bridge of Europe and Asia or being an Asian ... Sometimes they say they are part of Asia. Sometimes they say they are a bridge of Asia to Europe," he said.
ASEAN, which was established in 1967, includes 10 states: Brunei, Cambodia, Indonesia, Laos, Malaysia, Myanmar, Philippines, Singapore, Thailand and Vietnam. East Timor and Papua New Guinea have repeatedly sought membership, but they only hold observer status in the organization.
READ MORE: 'The Punisher' Duterte wins TIME's 2017 most influential person poll
The Philippines leader, nicknamed 'The Punisher', was voted the most influential person of 2017 by readers of Time magazine in an online poll. Duterte has become notorious for his controversial statements about world leaders and the Church, among others.
The hardline Duterte has repeatedly come under fire for his infamous 'War on Drugs', which has reportedly resulted in more than 7,000 killings. He was elected partially on a promise to extend countrywide the brutal tactics he had used against drug crime while serving as mayor of Davao for 22 years.
READ MORE: 'Don't f**k with us!': Duterte's most virulent insults about his fiercest critics
In March this year, when the European Parliament passed a resolution concerning his plans to revive the death penalty for drug convicts, Duterte questioned why Brussels "has to f**k with" his country.
Also in March, he made clear his distaste for former US President Barack Obama, calling him and his entire administration "idiots." He is obviously not 'amused' by the United Nations either – in December 2016 he simply threatened to burn down its headquarters in New York.
You can share this story on social media: