Germany will look for alternatives to Turkey's Incirlik Airbase - Merkel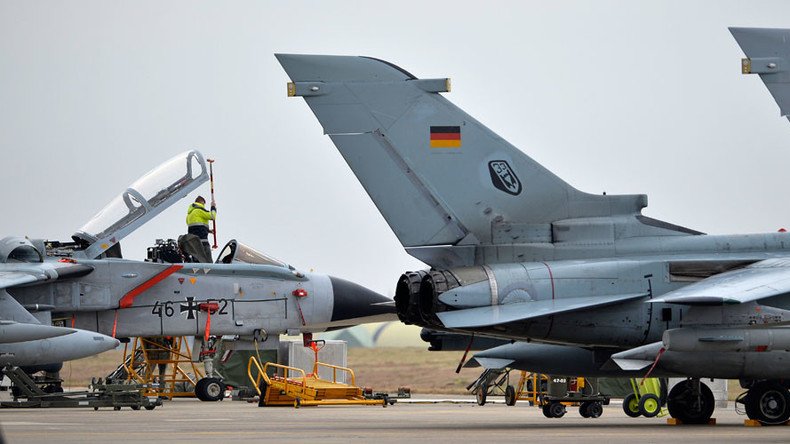 Germany will consider relocation of its troops from Turkey's airbase Incirlik following a recent refusal by Ankara to allow German MPs to visit soldiers stationed there, says Chancellor Angela Merkel.
"We will continue to talk with Turkey, but in parallel we will have to explore other ways of fulfilling our mandate," Merkel said. "That means looking at alternatives to Incirlik, and one alternative among others is Jordan."
Wolfgang Hellmich, chairman of the Parliamentary Defense Committee said that Germany "won't be blackmailed" by Turkey, which this week denied access for a group of German MPs to visit some 260 soldiers stationed at Incirlik, as cited by Frankfurter Allgemeine Zeitung.
"Therefore it is absolutely right to initiate withdrawal of troops and the relocation to the best possible base [outside Turkey]," Hellmich added. "This must happen now."
"The concrete preparations … will now be tackled," he said according to Die Welt.
Earlier, Foreign Ministry spokesman Martin Schaefer said Ankara's decision to ban the visit has been "absolutely inacceptable" and the one that will surely draw consequences.
"In this case, we must think of how it goes further on," he said.
Germany deployed several Tornado surveillance jets and a refueling plane at the base as part of the US-led campaign against Islamic State (IS, formerly ISIS/ISIL) in Iraq and Syria.
The recent move to block the MPs' visit came shortly after Berlin's decision to grant asylum for a number of Turkish Army officers who fled the country after a failed coup attempt last July, which strained relations even further.
Last year, Turkey refused to allow access to the airbase to a German parliamentary delegation. The reason for that was reportedly linked to Germany's recognition of the 1915 massacre of Armenians by the Ottoman forces.
READ MORE: Germany grants asylum to 'several' NATO troops wanted by Ankara over failed coup attempt – reports
Earlier, German media reported that the government considered eight potential locations for the relocation, including bases in neighboring Jordan, Kuwait and Cyprus, with Jordan being the best possible option.
On Monday, a spokesman for the Defense Ministry, Jens Flonsdorf, said the possible withdrawal would affect German anti-IS operations, but refueling planes would still enable combat sorties to be flown from Jordanian bases. The relocation itself may take several months, Flonsdorf said.
You can share this story on social media: