10yo killed as mob attacks Pakistan police station in attempted lynching of 'blasphemous' man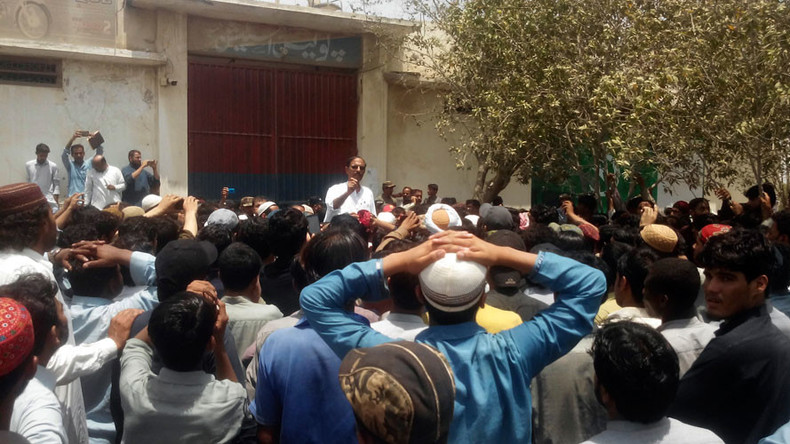 A 10-year-old boy was fatally shot in Pakistan when an angry mob attacked a police station in an attempt to lynch a man charged with blasphemy. Five others were injured in the violence.
Read more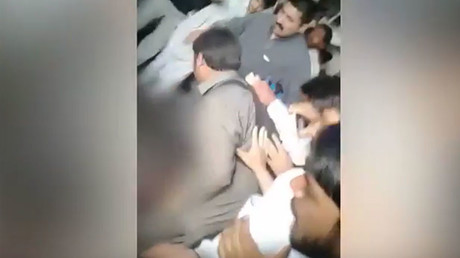 Prakash Kumar, a 34-year-old Hindu man, was arrested in the town of Hub, southwest Balochistan province, on Tuesday. He stands accused of sharing blasphemous content on the popular messaging service WhatsApp.
Once news of his arrest had spread across town through local newspapers, a mob of at least 500 people stormed the police station, demanding the authorities hand Kumar over so they could publicly lynch him.
When authorities refused to release Kumar, the mob – led by religious clerics and the head of the ruling Pakistan Muslim League political party – opened fire and began beating up officers, AFP reported, citing local police official Abdul Sattar.
Police official Jam Mohammad also confirmed the incident, saying "the siege went on for about three hours." A 10-year-old boy was shot in the clashes. He died at a nearby hospital, according to India Today. Five others were injured in the violence, Sattar said. Three of those were police officials, Huffington Post India reported.
The crowd was eventually dispersed by paramilitary troops. Police also used tear gas and aerial firing, according to Huffpost India.
Around 25 protesters were reportedly taken into custody following the incident.
Kumar has been sent to jail pending further investigation, with senior superintendent of police Lasbela Zia Mandokhel saying that the cell phone used to send the alleged content had been seized.
Read more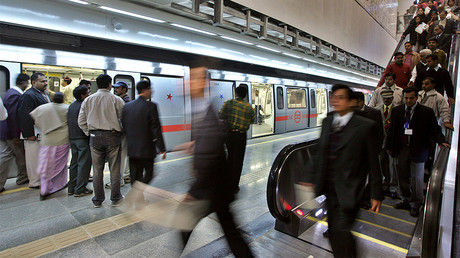 The incident marks the third major vigilante attack against people accused of blasphemy in Pakistan in less than 30 days.
Last month, a journalism student was beaten to death by a mob on his campus, after he was accused of having blasphemous views. He was beaten so brutally that his skull eventually caved in, according to video footage obtained by Reuters.
Less than one week later, a mob attacked a mentally ill man who claimed to be a prophet at his local mosque in northwest Chitral. He was rescued by police and survived the assault.
Blasphemy is an extremely serious accusation in Pakistan, which has a majority Muslim population. At least 65 people have been murdered over such allegations since 1990, according to figures cited in a Center for Research and Security Studies report.
In March, Pakistani Prime Minister Nawaz Sharif issued an order for the removal of blasphemous content, saying that anyone who posts such material should face "strict punishment under the law."
Meanwhile, those who stand up against blasphemy are often regarded as heroes.