'Go to Pakistan': Elderly Muslim man bullied by youths on Delhi subway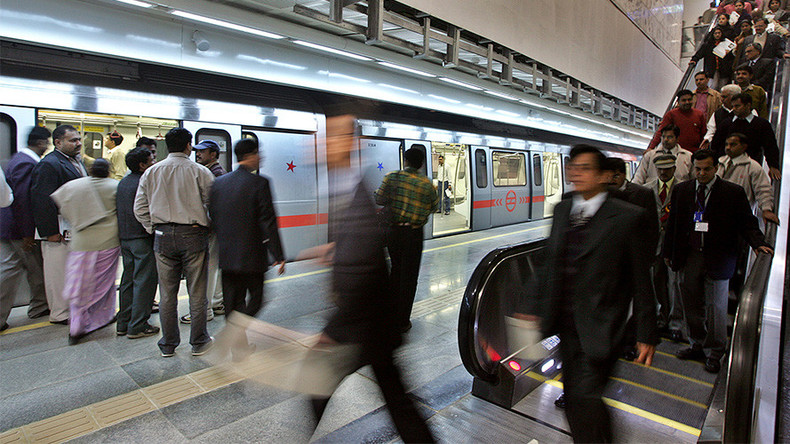 An elderly Muslim man was denied a seat on the Delhi subway by a group of youths who told him to "go to Pakistan" if he wanted a place to sit. The young men also grabbed a bystander by the collar when he tried to stand up for the senior citizen.
The incident occurred on the violet line of the Delhi metro last week, according to a Facebook post by Kavita Krishnan, a secretary at the All India Progressive Women's Association (AIPWA).
According to the post, the elderly man asked two youths if they would give up a seat for him on the busy train. The young men refused, prompting the gentleman to ask once again.
The young men then told him "this seat is for Hindustanis, not for Pakistanis like you. If you want a seat, go to Pakistan and get it there."
One of those seeing the event unfold was Santosh Roy, national secretary of the All India Central Council of Trade Unions (AICCTU), who told the youths to apologize for their hate speech and give a seat to the elderly man.
At that point, the youths were joined by other young men, one of whom grabbed Roy by the collar and told him to also "go to Pakistan."
Several other people on the train then came over to support Roy.
A guard entered the train at a nearby stop and took the two young men to the police. A complaint was filed at the station.
Read more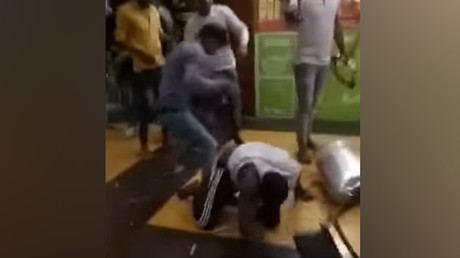 However, the two young men stood their ground even as the report was being filed, threatening "hamare log aa rahe hain" (our supporters will come).
A few days later, Roy received a call from police saying the youths wanted to apologize – a move potentially prompted by their parents, who reportedly came to the station and said their sons had done a "shameful" and "wrong" thing.
Roy responded that he was not interested in an apology, and that the real apology was owed to the elderly man.
That apology apparently did take place, with Roy visiting the police station days later and learning that the elderly man had given a written statement that he accepted the apology and had forgiven the youths.
The incident comes amid recent reports of violence against Muslims in India.
Earlier this month, villagers in Jharkhand's Gumla district reportedly tied a 20-year-old Muslim man to a tree and thrashed him for hours because he was in love with a Hindu woman. The man later died, according to police officials cited by the Hindustan Times.
Other reports have also emerged of Muslims being killed and abused by Hindu 'cow vigilantes' who are set on preventing cattle from being slaughtered. A recent attack saw a Muslim killed despite the cows in his possession reportedly being legally purchased as milk cows.
"With Muslims being lynched all over India in the name of cow protection, anti-Romeo squads and various other pretexts, Muslims in India are insecure in public spaces and even inside their own homes," Krishnan wrote in her Facebook post.
Almost 80 percent of India's population identify as Hindu, while 14 percent are followers of Islam, according to 2011 census data.