Putin to discuss Chechen gay rights with top law enforcers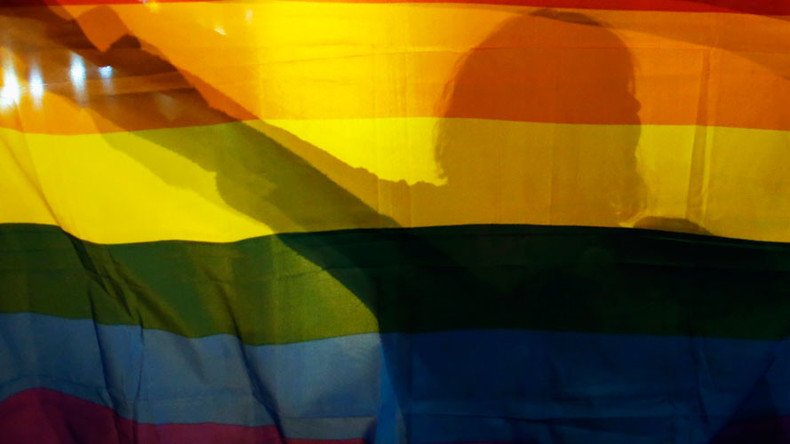 Vladimir Putin will discuss the rights of gay men in the North Caucasus with the prosecutor general and interior minister, following recent reports of alleged detentions and killings of homosexuals in the Muslim Russian republic of Chechnya.
President Putin gave the assurance during a meeting with Russian Commissioner for Human Rights Tatyana Moskalkova on Friday.
The human rights ombudswoman informed the president that she had filed requests with the Prosecutor's Office and investigative bodies to look into the situation.
Moskalkova asked Putin to order the formation of an interdepartmental task force "to accept public appeals (of mistreatment), if there are any," outside the Chechen Republic.
Currently, inquiries into reports are hampered by the reluctance of alleged victims to identify themselves, Moskalkova said.
"If they are more eager to identify themselves, we'll be able to protect them and restore their rights," she said.
The ombudswoman assured the president that Russia has the right mechanisms, including witness protection programs, to safeguard the identity and wellbeing of any alleged victims.
In response, Putin told Moskalkova: "I will certainly talk with the prosecutor general (Yury Chaika) and interior minister (Vladimir Kolokoltsev), so that they will support you on the issue you raised regarding the news or rumors about what's happening with sexual minorities in the North Caucasus."
READ MORE: Chechen authorities deny media report on 'mass detentions' of gays
Chechnya's leader, Ramzan Kadyrov, said later on Friday that the republic's authorities and law enforcement agencies were eager to assist Moskalkova, the Prosecutor's Office, and the Interior Ministry in their inquiry "into alleged persecution of sexual minorities."
Kadyrov again dismissed claims in the report, saying that "the very phenomenon of homosexuality is nonexistent in Chechnya. For millennia, the people here lived in accordance to other rules that are prescribed by God and dictated by the norms of moral and ethics in relations between people."
In early April, Russia's Novaya Gazeta reported mass detentions, torture and even murder of people suspected of being gay in Chechnya.
Moskalkova questioned the report, however, saying at the time: "I have suspicions that it's a provocation and false denunciations."
"What's happening: are the people really hurt or somebody is trying to speculate on this?" she said, promising to look into the issue.
In mid-April, Chechen Republic head Ramzan Kadyrov dismissed the Novaya Gazeta report in a conversation with President Putin, calling it a provocation against the region.
According to Kadyrov, the person who the paper claimed had been killed due to his sexual orientation was actually "safe and sound" at his home in Chechnya.
You can share this story on social media: