No facts confirming gay men abused in Chechnya – Kremlin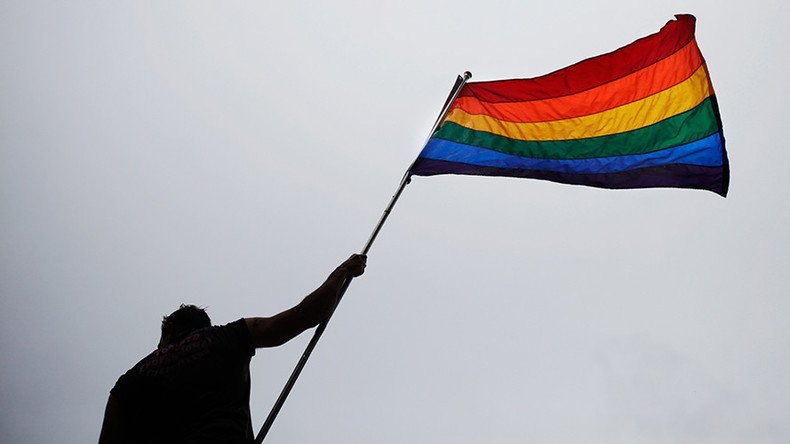 There is so far no evidence backing claims that there has been persecution of gay people in Russia's Chechen Republic, the Kremlin has said. It follows reports that a number of gay men were detained and some even killed due to their homosexuality.
"We do not know yet that this data has been confirmed to any extent. During yesterday's conversation with the president, the head of Chechnya, Ramzan Kadyrov, once again said that, according to the republic's leadership, such reports are a distortion of reality, merely a defamation," Vladimir Putin's spokesman, Dmitry Peskov, noted.
The statement follows a meeting between the Russian president and Kadyrov where the issue was also discussed.
Commenting on media reports about the personal stories of alleged gay men in Chechnya who claim to have been abused by the republic's authorities, Peskov said that if it was indeed the case, those people should have addressed the issue straight to the police or media. There were no such complaints, however, Peskov added.
"We know that when a law is violated, a citizen goes to the police and makes a complaint, a citizen goes and makes a complaint to the media ... But where [are these complaints]? There are no such people," Peskov said.
"The thing is that we are talking about some anonymous people, about phantom complaints."
Since there are no such complaints, it is impossible to fully verify the information which is currently being widely discussed in the Western media, according to the Kremlin spokesman.
"Why are they [alleged attack victims] afraid? Are they afraid that they will be taken under protection? Also wrong. Therefore, I repeat, unfortunately or fortunately, there is still no evidence [of abuse]. We have some anonymous data which can't help us to clarify the situation."
According to Peskov, there is information from Kadyrov and the Kremlin has reasons to trust this.
In a meeting with President Putin on Wednesday, Kadyrov denied any reports of LGBT people being abused in Chechnya. According to the Chechen leader, such reports were merely a "provocation."
"'Good people write about alleged detentions in the [Chechen] Republic. It is embarrassing even to talk about it. Allegedly, people are detained there, killed, even a name was specified," Kadyrov said.
He added that the person involved – who the media said had been killed – is "safe and sound" and currently at his place of residence.
In March, Russian newspaper Novaya Gazeta reported that "over 100 men" were recently detained in the Chechen Republic and at least three killed because of their alleged homosexuality, triggering speculation.
Later in April, Alvi Karimov, a spokesman for the Chechen leader, denied the reports, calling them "an absolute lie."
You can share this story on social media: