Israel mulls hiring foreign doctors to force-feed Palestinians hunger strikers – media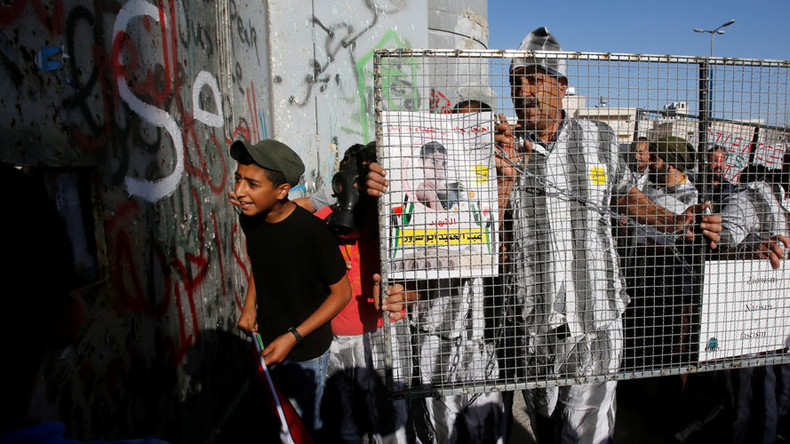 Israel is considering hiring foreign medical staff to force-feed Palestinian inmates who went on mass hunger strike over what they say are poor prison conditions, local media report. Israeli doctors refuse to participate in force-feeding on ethical grounds.
Read more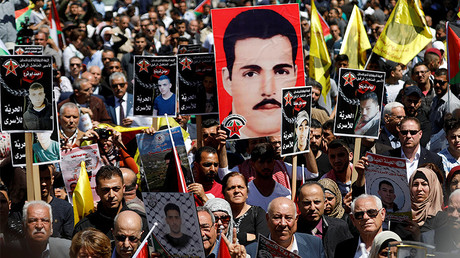 The controversial plan is being considered by the Health Ministry, and medical staff would be hired abroad, Channel 2 reported, as cited by the Times of Israel and Haaretz.
It is reported that force-feeding is being considered as the courts may direct the prison authorities to release the hunger strikers due to health concerns. On Monday, Assaf Librati, spokesman for the Israel Prison Service, said 870 prisoners are still refusing food.
Initially, some 1,300 Palestinian prisoners, mostly members of the Fatah movement, began a massive hunger strike on April 17 to demand improved conditions, including visits, medical treatment, and education.
The action also marked the annual 'Palestinian Prisoners' Day' in support of people jailed by Israel's security authorities.
Marwan Barghouti, an imprisoned Fatah official believed to be leading the protest, said in an article for the New York Times that the hunger strike sought to put an end to "torture, inhumane and degrading treatment, and medical negligence" in Israeli prisons.
Barghouti, who was sentenced to five life sentences for five murders plus 40 years for attempted murder, said "Israel's courts are a charade of justice, clearly instruments of colonial, military occupation," while Israeli prisons have become "the cradle of a lasting movement for Palestinian self-determination."
On Thursday, a handful of Palestinian activists staged a protest at the northern security checkpoint in the city of Bethlehem to demand the return of the bodies of Palestinian captives held by the Israelis, according to RT's Ruptly. Though the protest was peaceful, Israeli security forces reacted with excessive force, deploying tear gas to disperse the crowd.
Force-feeding has been used in Israel since 2015, when the Knesset (parliament) passed controversial legislation empowering district court judges to authorize feeding hunger-striking inmates against their will.
However, the Israeli Medical Association (IMA) banned its members from taking part in force-feeding, arguing that the practice is incompatible with the ethics of medicine.
"The Medical Association views the intention to legislate force-feeding very severely," Dr. Leonid Eidelman, the IMA chairman, said in 2015.
"Our objection was expressed to [representatives of] government ministries and the attorney general at every opportunity."
Read more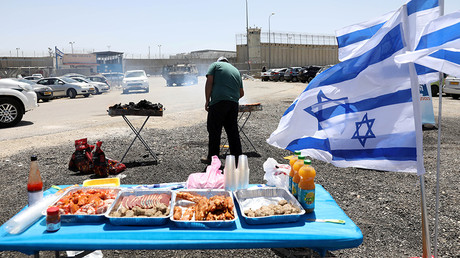 International law is somewhat unclear on the issue of force-feeding prisoners who deliberately refuse food as part of a protest. There is no legally binding document that bans feeding inmates against their will as a form of torture.
However, the UN Human Rights Commission regarded force-feeding at the Guantanamo detention camp as a form of torture.
The World Medical Association (WMA) specifically prohibited force-feeding in its 1975 Declaration of Tokyo, which outlined guidelines concerning torture and other cruel, inhuman or degrading treatment or punishment in relation to detention and imprisonment
In 2006, more than 250 doctors from the UK, the US, Ireland, Germany, Australia, Italy and the Netherlands condemned the US for the force-feeding of hunger strikers at Guantanamo.
The doctors also said that the WMA specifically prohibited force-feeding and demanded that the body launch disciplinary proceedings against any members known to have violated the ban.