ISIS militants developing own social media platform to avoid security crackdowns – Europol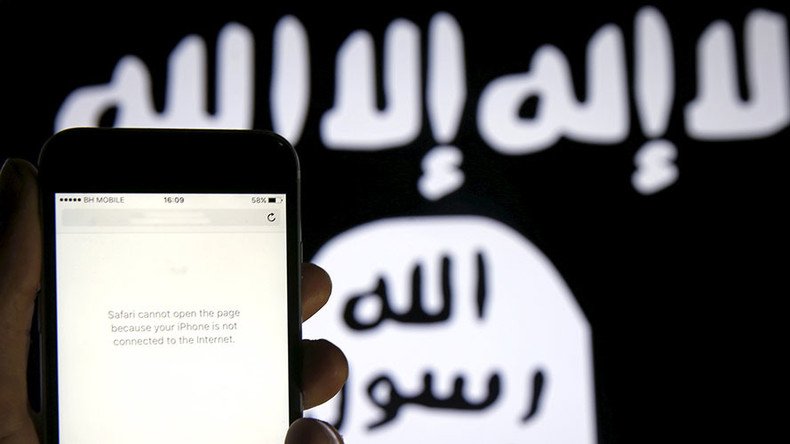 Islamic State (IS, formerly ISIS/ISIL) militants are creating their own social media platform to avoid security crackdowns on their communications and propaganda, according to the head of the European Union's police agency.
The discovery was made during a 48-hour operation against internet extremism last week, Europol director Rob Wainwright told a security conference in London on Wednesday.
"Within that operation it was revealed IS was now developing its very own social media platform, its own part of the internet to run its agenda," Wainwright said, as quoted by Reuters.
"It does show that some members of Daesh [Arabic pejorative for Islamic State], at least, continue to innovate in this space."
Wainwright noted that although intelligence agencies, police forces, and the tech sector have made it more difficult for militants to operate online, "we're still seeing the publication of these awful videos, communications operating large scale across the internet."
Militants have long relied on social media platforms for online communications and to spread propaganda, including private channels on the Telegram messaging app.
Technology firms including Facebook and Google have come under pressure to do more to tackle extremist material and make it harder for IS and other groups to communicate through encrypted services.
Wainwright said he is unsure whether it would be technically harder to take down a platform created and operated by IS.
The Europol-coordinated crackdown on IS and Al-Qaeda material involved officials from the US, Belgium, Greece, Poland, and Portugal. More than 2,000 extremists hosted on 52 social media platforms were identified.
Noting that Europe is facing the "highest terrorist threat for a generation," Wainwright said he believes the EU and Britain will continue security cooperation after Brexit, despite warnings from the UK that it is likely to leave Europol and cease intelligence sharing if a divorce deal is not struck with the bloc.
However, Wainwright stressed that legal issues will need to be ironed out, and that it is not easy to "just cut and paste current arrangements."
"The legal issues have to be worked through and then they have to be worked through within of course the broader political context of the Article 50 negotiations [on Britain's planned exit from the EU]," he said.
"In the end I hope the grown-ups in the room will realize that… security is one of the most important areas of the whole process. We need to get that right in the collective security interest of Europe as a whole, including of course the United Kingdom."
Europol, headquartered in The Hague, Netherlands, assists the EU's 28 member states in their "fight against serious international crime and terrorism." It also works in collaboration with non-EU partner states and international organizations.
You can share this story on social media: