'No place to hide': UK Home Secretary urges end to WhatsApp encryption after London attack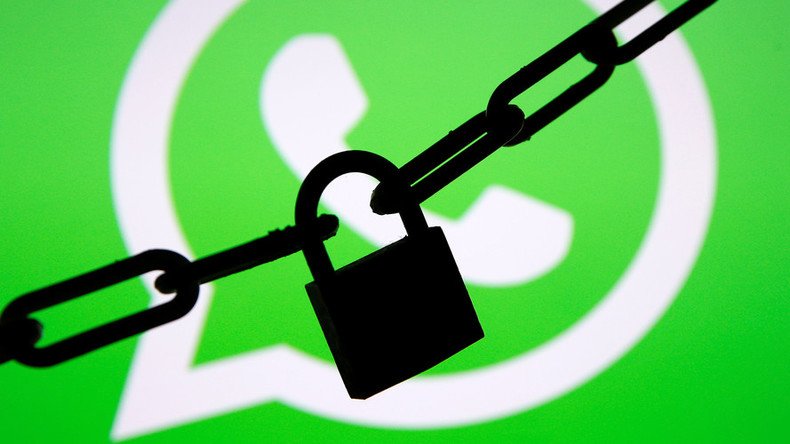 Following the London terrorist attack, UK Home Secretary Amber Rudd has demanded that intelligence agencies be given access to WhatsApp messages, warning it is "completely unacceptable" to let terrorists benefit from end-to-end encryption.
"That is my view – it is completely unacceptable, there should be no place for terrorists to hide. We need to make sure organizations like Whatsapp, and there are plenty of others like that, don't provide a secret place for terrorists to communicate with each other," Rudd told the BBC's Andrew Marr Show on Sunday.
"It used to be that people would steam-open envelopes or just listen in on phones when they wanted to find out what people were doing, legally, through warranty," she added
Her statement comes on the heels of the deadly attack in London last week, when Khalid Masood, said to be a Muslim convert inspired by terrorist propaganda, rammed a rented car into dozens of pedestrians before stabbing a police officer to death at the gates of the British Parliament.
The home secretary also argued that Britain's intelligence services must have "the ability to get into situations like encrypted WhatsApp," referring to media reports mentioning Masood's appearance on WhatsApp just minutes before the attack.
The phone in contact with Masood has been linked to a flat located above a curry house in Hagley Road, Birmingham, according to the Daily Mail. Hours after the attack, police arrested two suspects, a woman, 21, and a man, 23, on suspicion of involvement in the attack. In total, eleven people were arrested after the attack, but eight were later released without charge.
Rudd also insisted that social media platforms should begin taking more responsibility for removing extremism-related content, adding that she has a "fairly long list" of tech companies for a meeting on the issue this week.
Facebook-owned WhatsApp updated their messenger in April last year with "end-to-end" encryption, enabling a "lock" to secure communications between individual users or in a group chat. Amid a heated debate over the balance between privacy and security concerns, Facebook CEO Mark Zuckerberg praised it as an "important milestone for the WhatsApp community."
Labour leader Jeremy Corbyn told ITV on Sunday that intelligence agencies already had "huge powers" of investigation, and that there should be a balance between the "right to know" and "the right to privacy."
READ MORE: Top cyber-spy in Britain quits suddenly after just two years as head of GCHQ
Over the past few years, terrorist suspects in Europe have used messenger services immediately before or during their attacks. Anis Amri, who rammed a truck into a Christmas market crowd in Berlin last year, posted a selfie and a message asking people to pray for him just hours before the assault.
Months before, Mohamed Lahouaiej-Bouhlel, the Nice attacker, texted a contact asking for "more weapons" minutes before mowing down crowds celebrating Bastille Day, killing 86 people. Orlando nightclub gunman Omar Mateen texted his wife while carrying out the massacre. Other Islamic State (IS, formerly ISIS/ISIL) supporters have also sent messages pledging allegiance to the terrorist group in the past.
You can share this story on social media: