Berlin attack suspect Anis Amri pledged allegiance to ISIS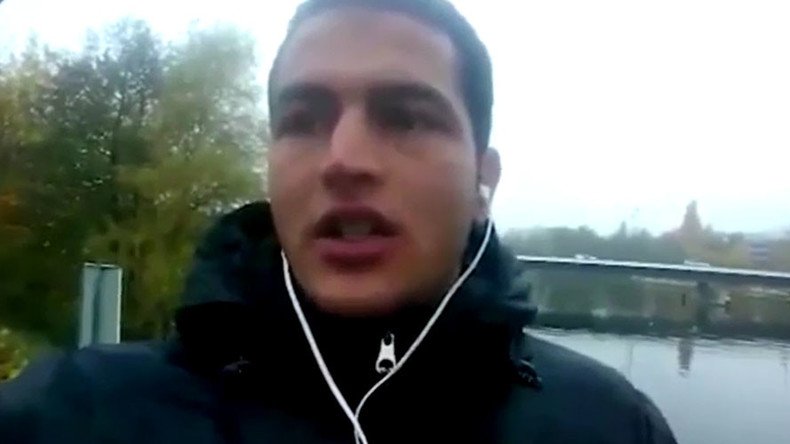 A video has emerged of Anis Amri pledging allegiance to Islamic State (IS, formerly ISIS/ISIL). Amri, who was shot dead by police in Milan, was the chief suspect in Monday's attack on a Christmas market in Berlin which left 12 people dead.
LIVE UPDATES: Berlin Christmas market attack
Released by the IS-related agency Amaq, the video shows Amri speaking directly to camera. It is unclear at this stage where and when it was recorded.
Amri pledges allegiance to IS in the video, but provides no evidence that the attack was coordinated with them.
Amri delivers a message to "crusaders," as is the common ISIS moniker for those fighting against terrorists in the Middle East, saying the deaths of Muslims would be avenged, and calling on his "Muslim brothers" to kill the "crusaders" in Europe.
4)This video gives further indication that Amri had ties with #ISIS, but that his attack itself was ISIS-inspired, not ISIS-coordinated

— Rita Katz (@Rita_Katz) December 23, 2016
Police in Berlin had offered a reward of €100,000 (US$104,260) for information leading to Amri's arrest earlier this week. Amri was shot dead by police in the Italian city of Milan on Friday.
READ MORE: Berlin attack suspect confirmed dead after Milan shootout – Italian interior minister
You can share this story on social media: