ISIS using social media 'headhunters' to recruit teens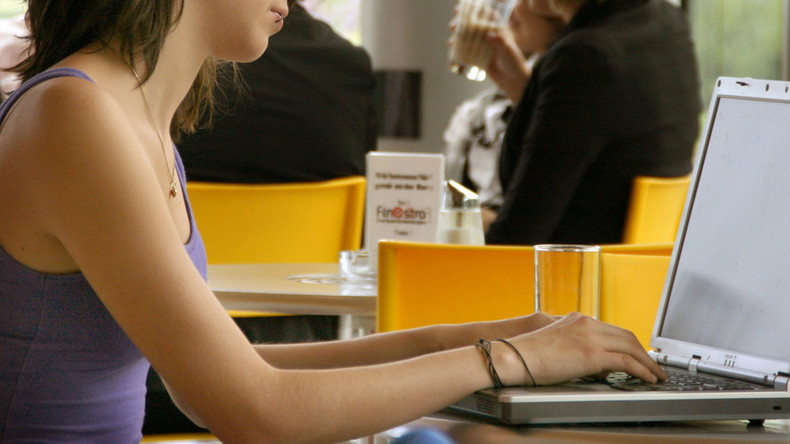 Islamic State is using online "headhunters" across various social media platforms to recruit teenagers as young 13, according to Germany's domestic intelligence agency.
Hans-Georg Maassen, President of the Federal Office for Protection of the Constitution, said Islamic State (IS, formerly ISIS/ISIL) is targeting disaffected young people to get them interested in joining the militant group.
"On social media networks there are practically headhunters who approach young people and get them interested in this (Islamist) ideology," said Maassen on Thursday in Berlin.
Maassen cited two recent cases in which teens carried out terrorist acts on home soil in support of IS: Safia S, 16, a German-Moroccan girl who is standing trial for stabbing a policeman at a Hanover train station last February, and a German-Iraq boy,12, who attempted to detonate two explosives in Ludwigshafen in December.
"We've seen this with Islamic State, but now we're seeing this with so-called 'good citizens' who are being radicalised, and we worry that this radicalisation could be transformed into a willingness to commit violent acts," Maassen said.
Massen estimates about 20 percent of the 900 Germans who have been recruited by IS are women, going on to compare the extreme Islamists to communism and Adolf Hitler's Nationalist Socialists, reports Reuters.
READ MORE: Truck used in Berlin Christmas market attack may become museum piece
German authorities are currently monitoring 548 Islamists in Germany that they deem a security risk - however none can be arrested until they commit a crime, Maassen says.
German police came under fire for their mishandling of the Berlin Christmas market attack, where 12 people were mowed down by a man driving a truck on December 19, after falsely identifying the suspect responsible for carrying out the attack.
However, Maassen says he is now satisfied with how German authorities have dealt with the arrest of the actual attacker, Tunisian asylum seeker Anis Amri.
You can share this story on social media: