Mysterious Ebola-like illness kills 12 in Africa, WHO says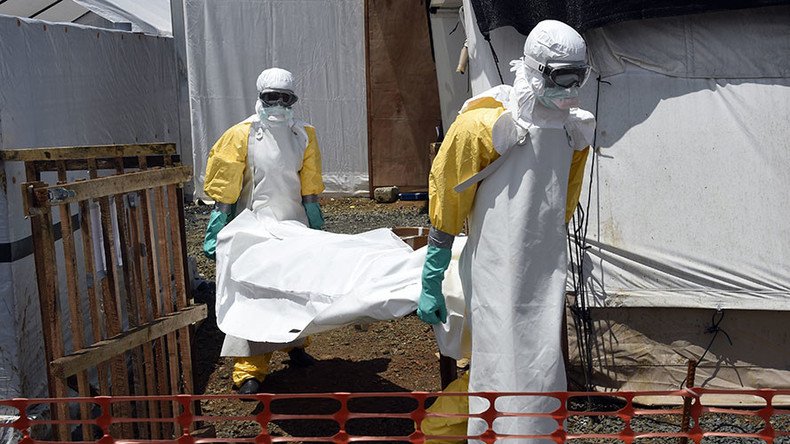 A mysterious illness with Ebola-like symptoms which appeared in southeast Liberia is now in the country's capital, local authorities say. Both the government and the World Health Organization (WHO) put the revised death toll from the illness at 12.
According to Liberian Health Ministry spokesman Sorbor George "the illness has entered the capital," with the WHO saying the total number of cases has risen to 25.
Cases began being registered just over a week ago, on April 23, and the illness's symptoms include fever, vomiting, headaches and diarrhea. It has been linked to the funeral of a religious leader in Greenville, Sinoe County.
"A man came from Sinoe to attend a funeral in Monrovia and he got sick. He shows the same symptoms, later on he died. After he died his girlfriend got sick showing the same symptoms, she died also," the Health Ministry spokesman said, as cited by AFP.
The "majority" of the deaths so far were connected with the funeral, the WHO reported.
Tests are being carried out at the US Centers for Disease Control and Prevention (CDC) in Atlanta "to establish possible association between any food and drinks served during this funeral ceremony," WHO spokesman Tarik Jasarevic said.
Experts have said that the disease isn't an outbreak of the notorious Ebola, despite similar symptoms. In particular, Joanne Liu, president of medical charity Medecins Sans Frontieres (MSF), said that the disease might represent cases of "food intoxication."
Ebola is the hemorrhagic fever that left thousands dead in a recent West African epidemic. The severe outbreak started back in December 2013, with Liberia worst affected. Some 29,000 people were infected in the epidemic, about 30 percent of whom were killed by the disease, according to the WHO and local governments.
You can share this story on social media: