1 in 5 Danes to be immigrants or immigrant descendants by 2060, statistics show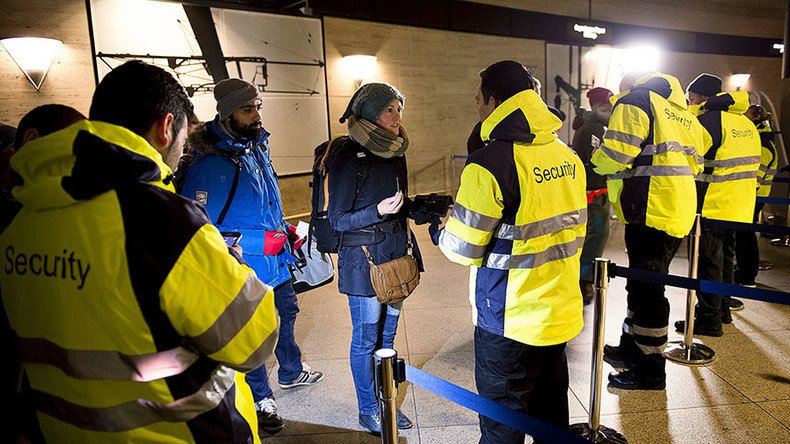 One-fifth of the Danish population will be either foreign-born or of foreign descent by 2060, according to the latest statistics presented to the Danish parliament.
The figures, compiled by Statistics Denmark (DST) for the Ministry of Refugee, Immigration and Integration Affairs, show that around every eighth person will be from a non-Western country. Currently, immigrants form around 13 percent of the Danish population, with non-Western immigrants forming 8 percent.
The statistics prompted a variety of reactions from local politicians.
"These are quite dramatic figures that I think should be an eye-opener for everyone," Dan Jorgensen of the Social Democrats told the newspaper Berlingske. "If we do not bring the numbers down, it will be a completely different Denmark we will be faced with in a very short time."
"Many of these people have difficulty being integrated into the labor market and live in parallel societies."
Martin Henriksen of the right-wing Danish People's Party, known for its anti-immigration standpoint, condemned the figures.
"It's appalling. It's not surprising, but it is appalling that it goes so strongly with population trends in Denmark," he said.
Some, however, were more positive.
"If the Danes do not start to have more children, they must come from somewhere else," said Sofie Carsten Nielsen of the center-left Danish Social Liberal Party.
"Now there is potential in the form of the many immigrant children and descendants, who in 2060 will have a great work potential."
READ MORE: 4 Danish teens arrested after 'setting Afghan boy on fire'
This was a view echoed by Steen Nielsen, the deputy director of the Confederation of Danish Industry, who agreed that immigrants will be needed to make up for the gradually shrinking labor pool.
"As I look ahead, we will increasingly need foreign employees, because it does not look like Danish labor will increase," Nielsen told Berlingske.
While the DST noted that population projections are not an exact science and make many assumptions about future birth and death rates, experts warned Berlingske that changing demographics could cause social, cultural and economic tensions in Denmark. For example, immigrants who fail to find a job have to be supported by benefits, while culture clashes over issues like segregated swimming lessons will rise. Currently, the Ministry of Finance estimates non-Western immigration costs the Danish treasury 33 billion kroner (around US$4.8 billion) a year, while Western immigration generates a profit.
However, many of these immigrants are currently children who cannot contribute to the economy until they grow up, so better integration of immigrants and their descendants in the future may avoid the worst of these consequences.
"Statements testify that there is a huge integration task ahead of us, if not we will have a society with greater inequality and more segregation," said Rose Skaksen, research director at the Rockwool Foundation think tank.
Even in spite of these possible changes, however, Denmark's foreign-born population will still be lower than in some other Western countries such as Switzerland and Australia, in both of which foreigners already form around a quarter of the population. The United Arab Emirates has one of the highest foreign-born populations in the world, with almost 90 percent of its residents hailing from another country.
You can share this story on social media: