Warlord no more? 'Butcher of Kabul' calls for peace in 1st public appearance in 20 years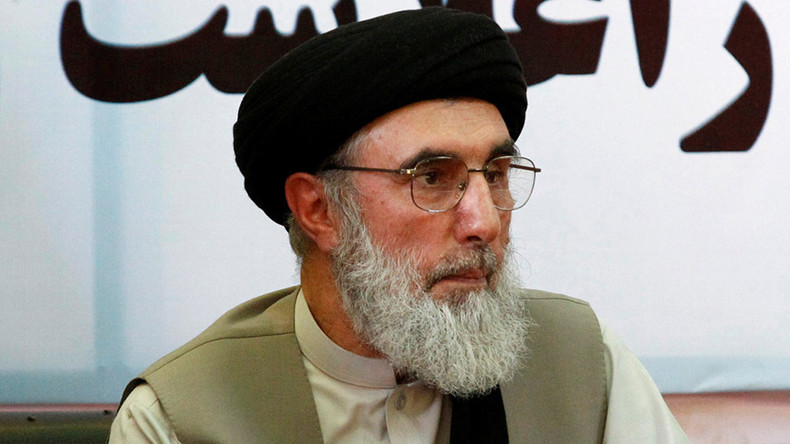 Infamous Afghan warlord and CIA-funded mujahideen, Gulbuddin Hekmatyar, who "worked closely" with Osama bin Laden and rose to become prime minister in a bloody civil war after the USSR's collapse, has urged the Taliban to lay down their weapons and join "the peace caravan."
Hekmatyar, who earned the title the "Butcher of Kabul" for his leading role in the bloody civil war of the 1990s, returned to public life Saturday, and for the first time in 20 years spoke at a small gathering in the Laghman province.
The leader of the Islamist organization Hezb-i-Islami told his members in a televised appearance: "Let's join hands to end war and bring peace in Afghanistan."
"I invite you to join the peace caravan and stop the pointless, meaningless and unholy war," he said, urging all insurgent groups to end the war and join the peace process in Afghanistan.
Hekmatyar, a former close friend of Osama Bin Laden, added that only Afghans can bring peace and stability to the country, not foreigners.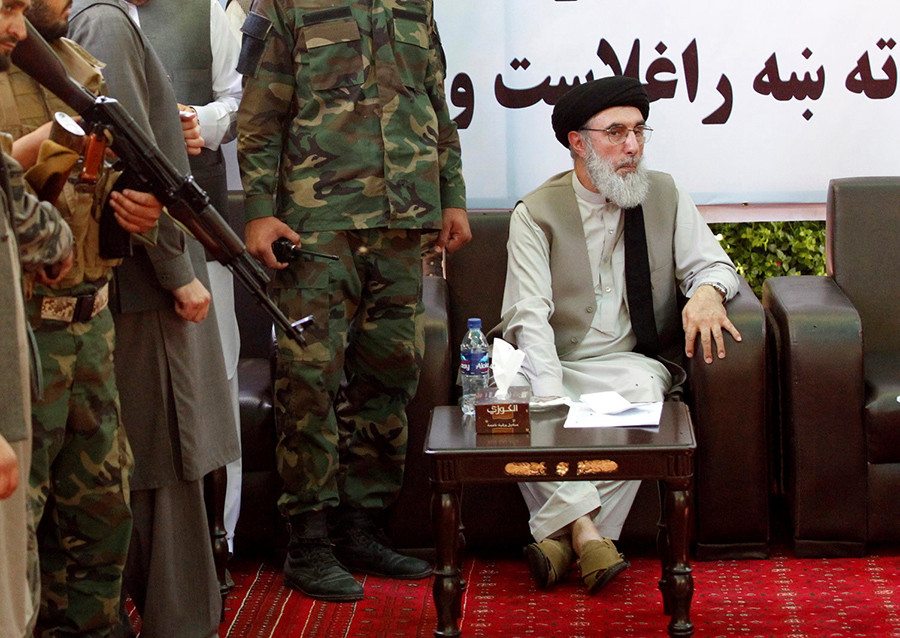 Hekmatyar was a prominent Mujahideen commander and a CIA asset during the Soviet-Afghan war in the 1980s. He was later accused of killing thousands of people when his fighters fired on civilian areas of Kabul during the 1992-96 civil war.
The warlord was designated a "global terrorist" by the United States in 2003, standing accused of participating in and supporting attacks by al-Qaeda and the Taliban. He was blacklisted at Washington's request by the UN the same year.
In a 2006 interview, Hekmatyar claimed his fighters had helped Osama Bin Laden escape from Tora Bora.
He agreed a peace deal via video link with Afghan President Ashraf Ghani last September – the first peace treaty since the war with the Taliban began in 2001.
Following on from this, the United Nations Security Council agreed to drop sanctions against him in February, clearing the way for him to return openly to Afghanistan.
While the exiled warlord's hideout over the years was unknown, it was believed he lived in the eastern Kunar province, making occasional trips into Pakistan.
The country's chief executive officer, Abdullah Abdullah, praised Hekmatyar's embrace of peace during a ceremony marking the 25th Mujahideen Victory Day on Saturday.
Hekmatyar today is "in his own country and on his own soil, proudly among his own people and the Afghan people have welcomed him, too," Abdullah Abdullah said."We hope that this would be an example for others."