No confidence for meeting Assad? PACE head on way out after Syria trip
Published time: 28 Apr, 2017 16:55
Edited time: 28 Apr, 2017 18:00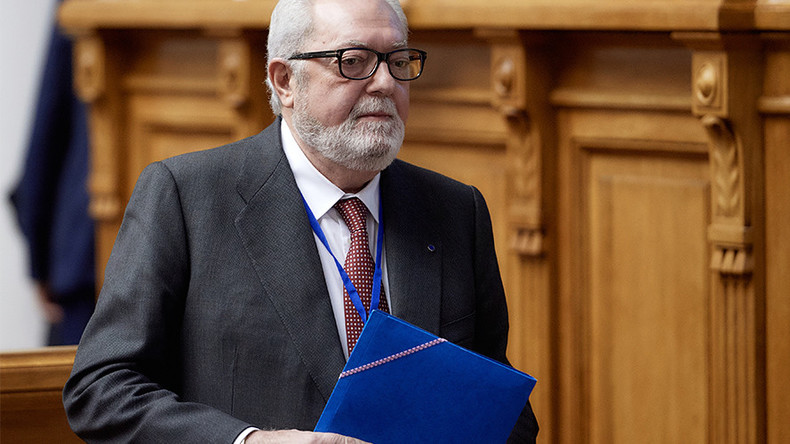 The Parliamentary Assembly of the Council of Europe (PACE) has issued a vote of no confidence against its president, following intense scrutiny of his meeting with Syrian leader Bashar Assad during an unauthorized trip to the war-ravaged country.
The PACE Bureau stated on Friday that it had no confidence in Pedro Agramunt as president of the assembly, according to a press release from the agency.
The move means that Agramunt, a former chairman of the European People's Party, "is not authorised to undertake any official visits, attend any meetings or make any public statements on behalf of the Assembly in his capacity as President," it said.
"The President chose not to attend the Bureau today, and has not presented a letter of resignation. As a result, and in the context of the current Rules of Procedure under which the President cannot be compelled to resign, the Bureau felt it necessary to take these steps," said Sir Roger Gale, senior vice-president of the assembly.
"The standards and principles of the Parliamentary Assembly are more important than any individual member, and the integrity of our Assembly must be upheld," he added.
The brief statement provided no clear explanation of the decision, but it comes after outcry over Agramunt's private trip to Syria, where he and 10 other politicians from Spain, Italy, the Czech Republic, Serbia, and Belgium met with Syrian President Bashar Assad in Damascus, following an invitation by Hadiya Khalaf Abbas, the speaker of the People's Council of Syria.
The European delegation also met with representatives of the Russian Reconciliation Center at the Khmeimim airbase near Latakia. Agramunt said at that time that he had traveled to Syria as a private individual rather than PACE president.
However, during a Monday hearing at PACE, Agramunt offered his apologies for what he said was a mistake.
"This visit was a mistake. And I have recognized that since I have seen the full consequences of it," Agramunt said. "Since the beginning of my mandate I have made 50 official visits and no questions were raised about these."
"I want to help find solutions to the war and avoid further refugee crisis," he added, also apologizing for not notifying PACE of his plans. He said he had not expected his Syrian trip to become the subject of such intense scrutiny in the assembly.
Describing himself as an "avid supporter of dialog," Agramunt argued that "the more Assad hears of ending violence as well as respect towards human rights and democracy, the better for the future of Syria and its people."
Agramunt was among the few European politicians who attempted to engage their Syrian counterparts during direct talks. Bilateral ties between Brussels and Damascus are now at an all-time low after dozens of Syrian politicians and entities were targeted by an asset freeze and travel bans.
Sanctions imposed on Damascus include an oil embargo, restrictions on certain investments, and export restrictions on equipment and technology that might be used for government purposes. According to the EU's External Action Agency, the measures were last extended on May 27, 2016, and are in place until June 1, 2017.