New fears over damage from air pollution on blood system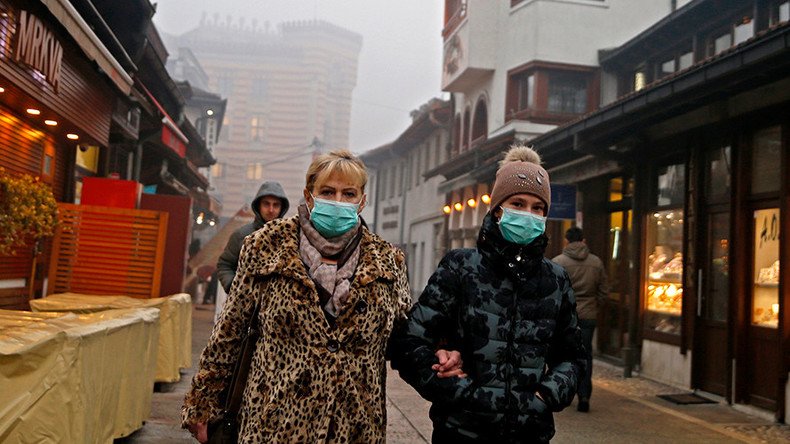 Nanoparticles found in vehicle exhaust fumes can build up in damaged blood vessels and stay in the blood system for months, potentially raising the risk of a heart attack or a stroke, a new study suggests.
It was suspected that cardiovascular diseases leading to premature death are linked to polluted air, although it was not clear how exactly it affects blood vessels.
Now a group of scientists have used a specialized technique to track those particles. The results of the study by staff at the University of Edinburgh in the UK and the National Institute for Public Health and the Environment in the Netherlands were published in the journal ACS Nano on Wednesday.
During the experiment, 14 healthy volunteers, 12 surgical patients and several mice inhaled harmless ultra-fine particles of gold. It turned out that the particles built up in damaged blood vessels of those who already have a heart disease, aggravating their condition.
"There is no doubt that air pollution is a killer, and this study brings us a step closer to solving the mystery of how air pollution damages our cardiovascular health," said Jeremy Pearson, professor and associate medical director at the British Heart Foundation, according to Reuters.
It was found that nanoparticles can migrate from the lungs into the bloodstream within 24 hours, and can remain there for three months.
READ MORE: E-cigarettes could raise risk of heart disease, study says
"If reactive particles like those in air pollution ... reach susceptible areas of the body then even (a) small number of particles might have serious consequences," Mark Miller, who led the Edinburgh research, said.
Scientists found that the particles accumulate in the fatty plaques at inflamed vascular sites, including carotid plaques in patients at risk of a stroke.
The findings prove the importance of reducing emissions and limiting people's exposure to nanoparticles, said Nicholas Mills, a professor of cardiology who also worked on the study.
You can share this story on social media: