Pollution kills 1 in 4 kids under 5, will worsen with climate change – WHO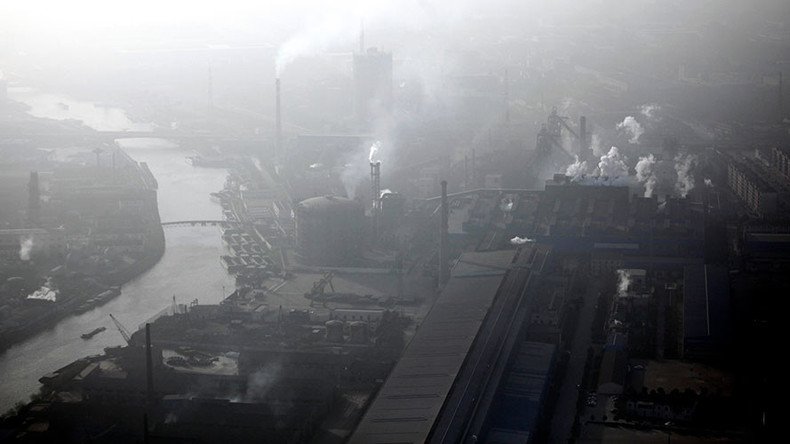 Two damning reports published by the WHO indicate that up to 1.7 million children around the world, or one in four, under the age of five are killed by pollution, with that number expected to rise short term due to climate change.
"A polluted environment is a deadly one – particularly for young children," Dr. Margaret Chan, the director-general of the World Health Organization (WHO), said in a statement Monday. "Their developing organs and immune systems, and smaller bodies and airways, make them especially vulnerable to dirty air and water."
The first study discusses the pollution-related threats that children around the world face: respiratory infections such as pneumonia from unclean air kill an estimated 570,000 children a year; diarrhea from polluted water, lack of sanitation and poor general hygiene account for 361,000 child deaths; while malaria accounts for 200,000 child deaths a year.
READ MORE: Mass extinction: Vatican embraces science to fight biggest threats to humanity
The second study released by the WHO discusses the dramatic impact environmental factors have on child mortality, with a further 270,000 children dying during the first month of life due to environmental pollution. Many households in the developing world still rely on burning coal or even dung for heating and cooking.
For context, according to air pollution standards set by the WHO in 2014, 92 percent of the world's population breathes unclean air.
While many families can move away from fossil fuel dependency as they prosper and their local economy improves, the children are still at lifelong risk for diseases such as cancer, asthma, strokes and heart disease.
Electronic and electrical waste (e-waste) is expected to increase by 19 percent between 2014 and 2018, ultimately reaching 50 million metric tons in volume worldwide, which will further exacerbate the environmental problems children face as they will be exposed to certain kinds of rare earth minerals which can be damaging to health as well as other chemicals from appliances such as refrigerators.
Climate change will further aggravate the problem as carbon dioxide levels will rise further, in turn increasing the amount of pollen produced by grasses by up to 200 percent, worsening pulmonary infections and diseases like asthma. Between 11 percent and 14 percent of children under the age of five display asthma-related symptoms.
Solutions proposed by the WHO to combat the problem include removing mold, lead paint and pests from the household, improving school nutrition, limiting exposure to industrial waste through better urban planning and ending child labor in agriculture to reduce exposure to hazardous pesticides.
You can share this story on social media: