Twitter goes wild over reported death penalty for 'atheism' in Saudi Arabia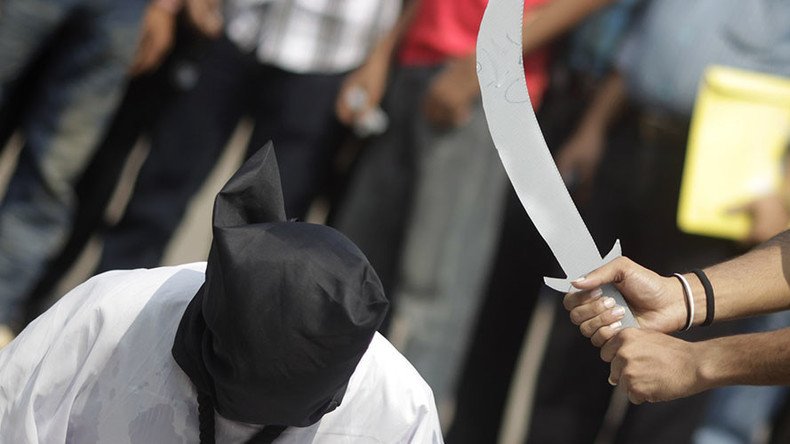 Saudi Arabia has reportedly sentenced a young man to death for apostasy. The news has stirred up Twitter users, with some expressing sadness and sorrow, while others praised the move.
On Tuesday, a Saudi Arabian court dismissed an appeal from Ahmad Al Shamri, who had spent three years in prison over charges of "atheism and blasphemy," the Exmuslim website reports.
READ MORE: UN Watch outraged as Saudi Arabia takes place on UN Women's Right Commission
Al Shamri was in his early 20s and lived the city of Hafr Al-Batin in the country's Eastern Province, according to the website. He had reportedly renounced Islam and posted various videos reflecting his views on social media. The man was arrested in 2014, faced trial and was sentenced to death in February 2015.
After the appeal was rejected, social media users were split over the court decision, posting their comments under a trending hashtag, which can be translated from Arabic as "apostate from Hafar Al-Batin."
Many social media users condemned Saudi Arabia, pointing out that the country is a member of the United Nations Human Rights Council (UNHRC).
Some said the country has double standards towards religious freedom.
Others said that the man did not deserve the death sentence.
In addition to its UNHRC membership, Saudi Arabia was appointed to the UN Commission on the Status of Women (CSW) on Sunday.
One Twitter user translated several posts to make the world aware of some users' positive reactions. Some supported the punishment, saying that it is appropriate for apostasy in Islam.
Others wish they could watch the execution.
You can share this story on social media: