Jewish community shocked as Bucharest cemetery vandalized on Holocaust Remembrance Day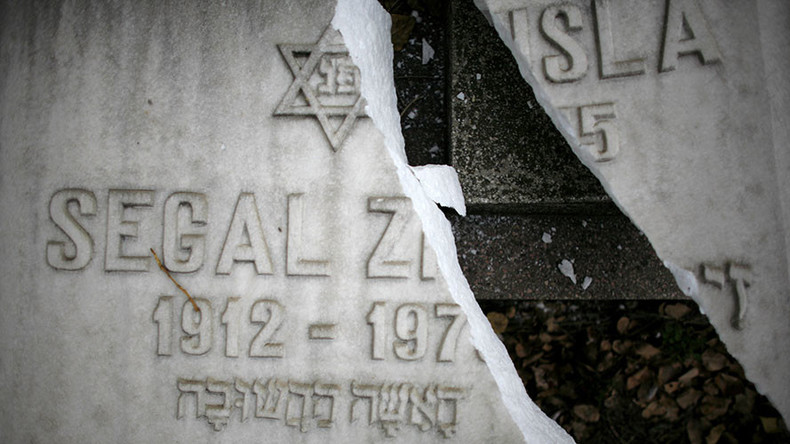 The Federation of the Jewish Communities in Romania says it is "saddened and revolted" after several youths vandalized a Jewish cemetery in the Romanian capital, Bucharest.
A number of headstones in the cemetery had been overturned and broken, Reuters reported on Tuesday citing local police.
Three teenagers aged 13-16 had been identified in connection with the incident, police said. No arrests have yet been made and a criminal investigation is pending.
At least ten tombstones were damaged.
Read more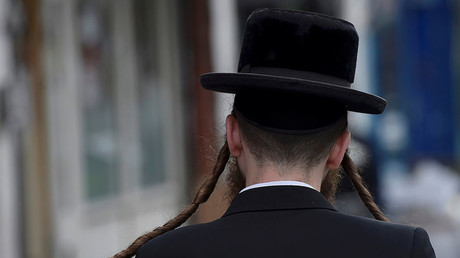 The attack occurred on the night of April 23/24, the president of the Jewish foundation in Romania, Aurel Vainer said, pointing out that the timing of the assault was no coincidence as this year, Israel marked Holocaust Remembrance Day at the time of the attack.
"This act of grave vandalism and anti-Semitism saddened and revolted the whole Jewish community in Romania," he said.

READ MORE: Vandals desecrate 80% Jewish graves at small French cemetery
The Jewish cemetery in Bucharest, where victims of the Holocaust and Jewish soldiers are buried, has already seen similar attacks.
In 2008, vandals knocked over more than a hundred gravestones at the site, causing nearly $1 million in damages.
Before World War II, about 800,000 Jews lived in Romania. Between 280,000 to 380,000 Romanian and Ukrainian Jews perished in the territories under Romanian administration during the war, according to a 2004 international commission report cited by Reuters.
Presently, out of some 20 million people in the EU state, fewer than 11,000 Jews live in Romania.