'We know where you live': Swedish Jewish center closed after Nazi threats
Published time: 3 Apr, 2017 08:55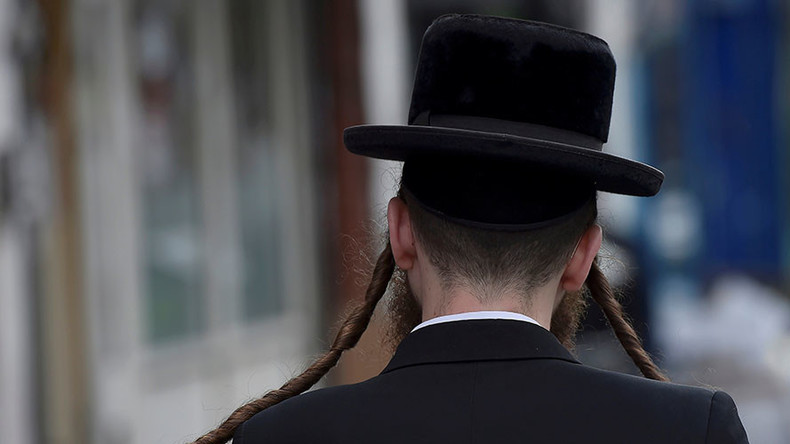 A Jewish center in Sweden has been closed after Nazi threats, local media reports, adding that the building of the center was painted with the phrase "we know where you live" and has been vandalized with swastikas.
The incident took place in the city of Umea, northeastern Sweden, with some 120,000 residents. On Sunday, the local Jewish Association decided to close its premises and halt all activities "because of the vulnerability and strong threats," spokesperson Carinne Sjoberg told SVT broadcaster.
Aside from the swastikas and menacing phrase on the building, the association also received emails with threats, she said.
READ MORE: Swedish town accused of failing to invite Jews to pogrom commemoration
"Too many things have happened lately which mean that Jewish parents don't feel safe having their kids at the schools. Our children shouldn't live in a world where they have to be ashamed for what they are, but it's not possible to operate if people are scared," she said.
In 2015, Swedish anti-racist foundation Expo said that Neo-Nazi activity in Sweden had doubled over the past three years. The Expo report added that the Nazi activity was stronger in the north of the country.
In January this year, a church in the city of Eskilstuna, southeast Sweden, was painted with swastikas and several gravestones were overturned in the cemetery.
In November last year, a mosque in southern Stockholm was painted with swastikas and anti-Muslim slogans on the walls.
Sweden is not alone in this recent similar trend. In December 2016, Swastikas and racist messages attacking Jewish and Romany people were discovered at the Anne Frank Nursery School in an eastern suburb of Paris, Montreuil.
READ MORE: Neo-Nazis vandalize Birmingham Jewish monument, hang swastika flag
In November 2016, Jewish children in the North London neighborhood of Stamford Hill were faced with a series of anti-Semitic slurs and swastikas painted on vehicles parked outside a local Jewish girls' school.
In June, members of London's Jewish community expressed concern after a series of swastika signs were left at a children's playground in an area of North London with a high Jewish population.