Number of migrant criminal suspects in Germany soared last year – interior ministry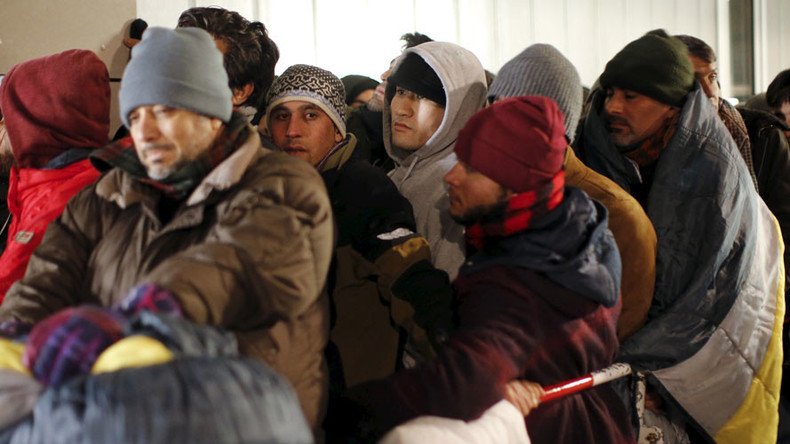 The number of migrant criminal suspects in Germany rose by more than 50 percent last year, interior ministry data reveals. The figures could give the Alternative for Germany (AfD) party a boost ahead of the federal election.
According to the figures cited by Reuters, the number of suspects classed as immigrants rose to 174,438 last year, representing a jump of 52.7 percent from the previous year. Migrants accounted for 8.6 percent of all crime suspects in the country, up from 5.7 percent in 2015.
Interior Minister Thomas de Maiziere said crimes committed by refugees "increased disproportionately" in 2016 and warned that "those who commit serious offenses here forfeit their right to stay here."
He went on to state that one reason for the high crime rate among migrants was likely their accommodation situation as many were living in makeshift shelters or sharing crowded rooms in 2016, following the refugee crisis which saw more than one million new arrivals in Germany over the past two years.
De Maiziere also noted that some migrants had committed multiple offenses, distorting the statistics. Despite the increase, he also noted that most migrants live peacefully and obey German law.
The interior ministry figures considered "immigrants" to be those applying for asylum, refugees, illegal immigrants, and those whose deportation had been temporarily suspended.
The data also revealed that crimes motivated by Islamism also increased by 13.7 percent last year. Meanwhile, the number of German suspects experienced an opposite trend, dropping by 3.4 percent to 1,407,062.
In addition, the number of attacks on refugee homes declined for the first time since such data started being collected in 2014. Around 995 such attacks occurred in 2016, compared to 1,031 the previous year.
The newly released data could potentially lead to an increase in support for the anti-immigration Alternative for Germany (AfD) party ahead of the upcoming general election in September.
Support for the right-wing party has dwindled as the number of asylum seekers to Germany has decreased, with recent polls showing support for the AfD at between seven and 11 percent – a drop from the 15 percent it drew late last year.
Any increased support ahead of the German election would potentially help the party enter the country's national parliament for the first time in its four-year history. However, all of Germany's mainstream parties have ruled out working with the AfD in a coalition should it garner enough votes to enter parliament.
The interior ministry data comes after Chancellor Merkel – whose so-called 'open-door' immigration policy for those fleeing war and persecution sparked outrage among some Germans in 2015 – herself admitted that there is "no dispute that among the many people who have come to our country searching for refuge, there are also people who are in the sights of our security agencies."
You can share this story on social media: