Merkel urges random police checks in Germany following Dortmund attack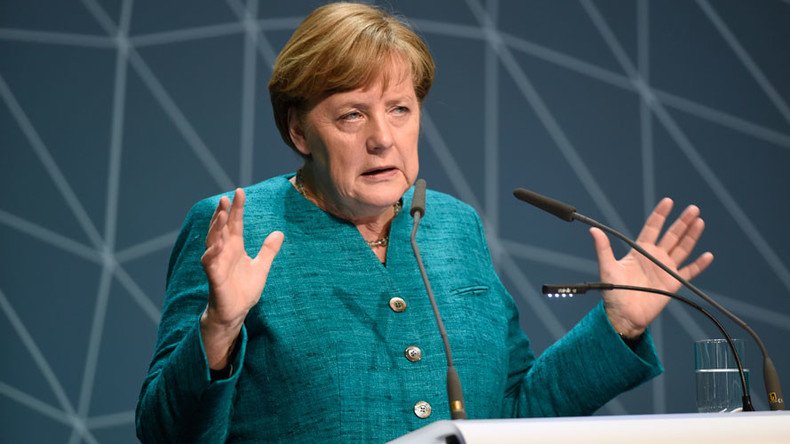 German Chancellor Angela Merkel has responded to the Dortmund attack by criticizing North Rhine-Westphalia for not conducting random police checks. She went on to admit that not all refugees are "respectable," as some are on the radar of security agencies.
In an interview with German publishing group Funke Mediengruppe, Merkel said there are "unfortunately very different levels of laws in individual states."
She went on to state the importance of all German states working to reach the same security level, specifically noting that "North Rhine-Westphalia, for example, practices, regrettably, no random police checks."
"It would be very sensible to conduct these identity checks without suspicion in all states," Merkel said.
She went on to note that preventative surveillance measures are not taken in North Rhine-Westphalia or Berlin, but are taken in Bavaria.
When it comes to refugees, Merkel – whose open-door policy for those fleeing war and persecution sparked outrage among some Germans in 2015 – admitted that there is "no dispute that among the many people who have come to our country searching for refuge, there are also people who are in the sights of our security agencies."
She said that Germany owes it to the "many respectable refugees" to take action against those who "despicably abuse our willingness to help."
The chancellor also said that refugees are not the sole cause of terrorism, noting that "our country was already in the sights of Islamist terrorism before the many refugees came to us."
Merkel offered assurances that although Germany is "threatened, as are many other countries," Berlin is doing everything in its power to ensure citizens have security in freedom.
"We will never resign ourselves to terrorism," she said.
Merkel's interview came just days after the Borussia Dortmund football team's bus was targeted in a bomb attack which injured one player and one policeman.
An Iraqi national has been detained in connection with the bombing, with German prosecutors saying earlier on Thursday that they suspect the 26-year-old has ties to Islamic State (IS, formerly ISIS/ISIL).
Germany remains on high alert following a series of terrorist attacks claimed by IS in recent months, the deadliest of which saw 12 people killed at a Berlin Christmas market in December.
You can share this story on social media: