Ukrainian city leaves almost half a million residents without hot water for 6 months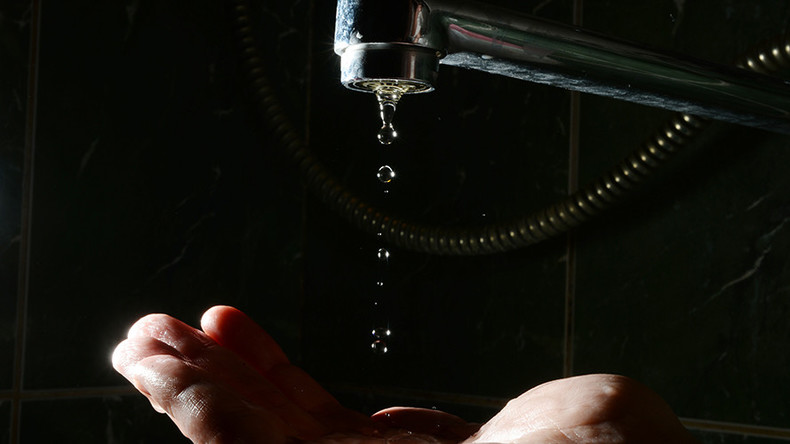 An eastern Ukrainian city has left its 460,000 residents without hot water until at least mid-October over debt accumulated by the municipal utility services. The country's energy sector is in a state of emergency amid political and economic turmoil.
Mariupol is a port city on the Azov Sea in the Kiev-controlled part of Donetsk region. It is the 10th most populous city in the country. Further to the east lies the part of country that rebelled after an armed coup in the capital in 2014 ousted Ukraine's elected president and imposed new authorities.
The city's loyalty was long doubted by many politicians in Ukraine, and the mayor's office may have dealt a heavy blow to it on Wednesday. It announced that the city-wide suspension of hot water supply imposed on April 1 would be extended until at least mid-October, and probably even further.
Read more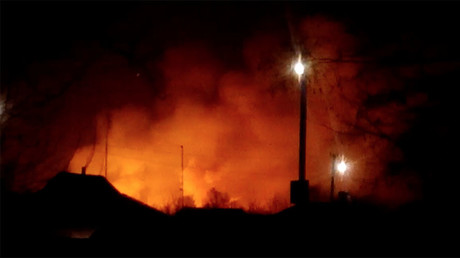 Ukraine, like many other post-Soviet nations, has a centralized heating and hot water supply, with the utility provided as a by-product of electricity generation by power stations. But the Mariupol municipal company responsible for it has accumulated a debt of almost $30 million, which the city budget cannot cover.
Many Ukrainians are installing home boilers, as utility prices continue to grow. But the price hike affects not only hot water, but also electricity, natural gas and other sources of energy, meaning personal boilers are not always a viable solution. Also, some people simply cannot afford the investment as they barely earn enough to afford food.
The country's economy has dived under the new authorities, which chose to sever most business ties with Russia, justifying the move as being part of the choice to integrate into the European Union.
The EU has offered an association status agreement with Ukraine which includes a free trade zone, although European markets would appear unable to compensate the losses from cutting ties with Russian, as most Ukrainian goods do not comply with EU standards and some exports are limited by small quotas.
READ MORE: Ukraine online passport service down after EU votes for visa-free travel
The Ukrainian government's answer to budget shortages is to seek loans from the International Monetary Fund (IMF) and aid from other nations. However, IMF credit comes with strings attached as the organization demands austerity measures which further hurt the Ukrainian population.
Read more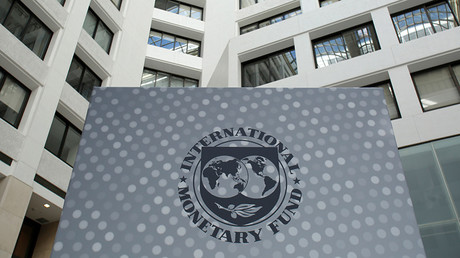 Despite the help, Ukraine's economy continues to struggle. In its latest report, the IMF estimates that the Ukraine's GDP will grow by 3.2 percent next year, down from 3.5-4 percent in the organization's previous forecast.
The World Bank earlier criticized Ukrainian officials for failing to support its investment projects in the country, saying that as a result finances are being spent inefficiently.
The purely economic woes are aggravated by the political turmoil in Ukraine. This year radical nationalists imposed a blockade of trade with the rebel-held part of the country. The rebels' main export item is coal, which Ukraine needs to keep its power plants running.
The government was unwilling to rein in the radicals, who had support from some members of the Ukrainian parliament, and instead legalized the blockade. Of Ukraine's seven coal power plants running on the coal from the east, five have since been shut down due to shortages. Kiev pledges to compensate the loss by importing fuel from Australia, South Africa or the US, but has yet to deliver on the promise.
READ MORE: Kiev halts all transport links with rebel-held E. Ukraine
Amid the energy crisis, Ukraine was hit by a sudden cold snap in April, with some cities refusing to renew central heating supply for various reasons. On Wednesday, the mayor of the city of Dniepr in central Ukraine offered angry residents this comment on his Facebook page:
"Yes, we have an emergency. Yes, we have 2,600 trees down in the city. Yes, we are closing schools. Yes, flooding is possible. Yes, the Dniepr river is at record-high level. No, we cannot turn the heating back on. Due to fuel shortages and because the technology would not allow it… Yes, there may be shortages of electricity and fresh water. Yes, you will have to endure it. And no, I will not wipe anyone's nose over it."
There are almost 1 million people living in the city.