Ukraine online passport service down after EU votes for visa-free travel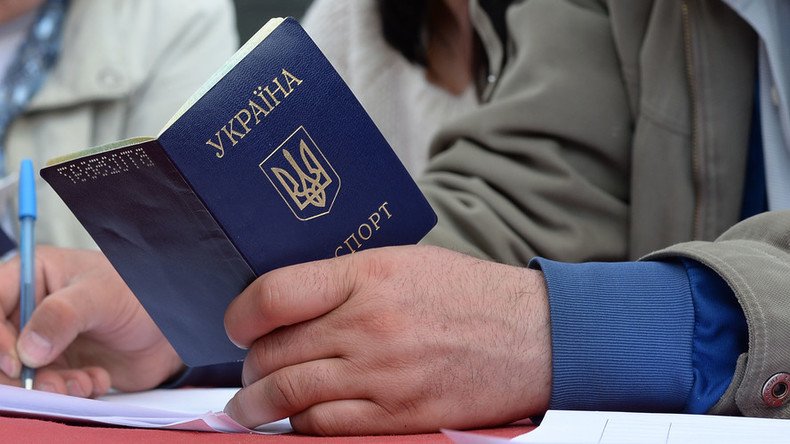 The state-operated Ukrainian website pasport.org.ua was not available on Tuesday, citing an exceeded resource limit. The service went down after the European Parliament voted in favor of granting Ukraine visa-free travel.
The website later returned, but a warning notified that it was not operational "for technical reasons."
This happened after the European Parliament voted 521 to 75 in favor of granting Ukrainian citizens entry into the EU with no visa. The promise of visa-free travel to Europe has been one of the core points for the current Ukrainian government, which came to power on the wave of protests in 2014.
The deadline for the fulfillment of the promise voiced by President Petro Poroshenko was pushed back many times, irritating voters. The president's approval rating in Ukraine is only just in double digits, as the country endures economic hardship, rampant corruption, hostilities in the east, and austerity measures imposed by the government at the demand of the International Monetary Fund (IMF).
The Ukrainian president welcomed the news of the vote, which he received during a security forum in Kiev, a video published by his spokesman showed.
"I congratulate everyone who contributed to it! And all Ukrainians," he said before shaking hands with his former prime minister, Arseny Yatsenyk, and his successor Vladimir Groysman.
Ukraine is yet to receive approval of visa-free travel from the European Council. The decision is estimated to come into force sometime in June.
The privileged travel regime regulates short tourist and business visits, but does not grant Ukrainians additional access to jobs in the EU, which would still require permits.
Money transfers from Ukrainian guest workers in countries such as Russia, Poland and Romania comprise a significant portion of the national economy, accounting for 5.7 percent of GDP in 2015, according to the country's central bank.
You can share this story on social media: