EU Parliament agrees on how to reintroduce visa requirements for Ukraine, Georgia & Kosovo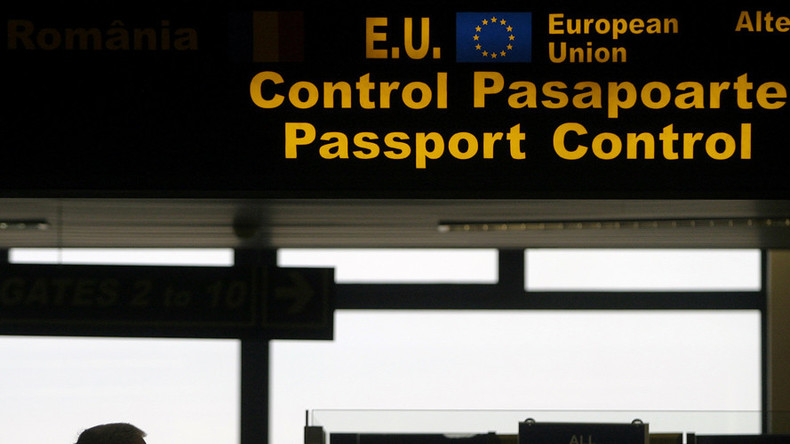 The European Parliament and Council negotiators have agreed on measures to "faster and more easily" reimpose visa requirements for non-EU countries looking forward to visa-free travel with the EU.
The bloc's member states and the EU Commission struck the "informal deal" which specifies new rules for the reintroduction of a visa regime with a number of countries, the EU parliament said in its Thursday press release on the visa policy.
According to the document, visas will be reimposed "faster and more easily" should the bloc see "a substantial increase in the number of nationals [from a non-EU state]... refused entry or irregularly staying in the EU territory."
Should the number of "unfounded asylum applications" from countries seeking visa-free travel with the EU increase, the bloc also reserves the right to cancel the potential agreement. "Threats to public policy or internal security related to nationals of the third country concerned" have also been specified in the review of the visa suspension mechanism.
Previous measures that have been in force since 2013, need to be toughened in connection with proposals to cancel visas for Ukraine, Georgia and Kosovo, the EU Parliament said, adding that such possible changes are "currently under discussion."
This week's agreement still needs to be formally endorsed by both the MEPs and governments of the 28 member states. Meanwhile, France and Germany had pressed for tough controls before backing any new visa deals, Reuters reported.
READ MORE: German govt unsure about visa-free regime for Georgia & Ukraine, fearing spike in crime rate
The proposal which potentially paves the way for long-promised visa-free travel for Kiev and Tbilisi has been reported on with enthusiasm by some western media. The Independent said that the EU had reached "deal to grant visa-free travel to 50 million people," while Reuters reported that the bloc "unblocks visa-free travel for Ukraine, Georgia."
Citing European Council President Donald Tusk, the news agency said that the EU was on "the final stretch," and "almost there."
You can share this story on social media: