German govt unsure about visa-free regime for Georgia & Ukraine, fearing spike in crime rate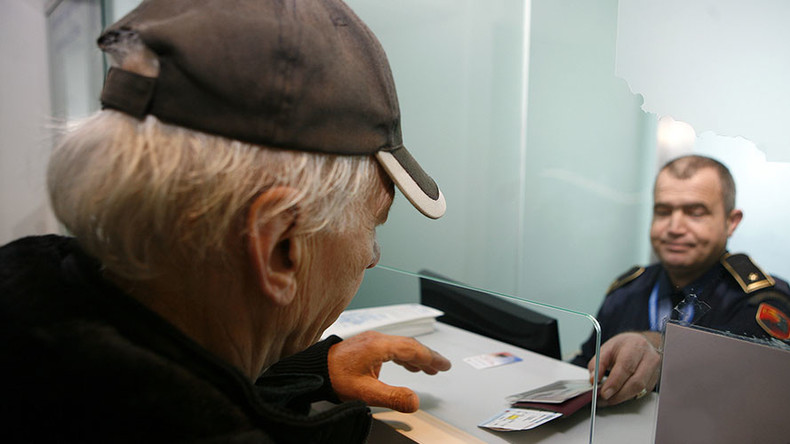 Top figures in the German government are voicing concerns over the introduction of visa-free regime for Georgia, Ukraine and Kosovo, fearing higher crime rate and citing the rising number of burglaries.
German Interior Minister Thomas de Maiziere was summoned to the parliament last week to provide explanation why the number of burglaries climbed over the past months, Die Welt newspaper reported on Sunday.
Speaking to MPs behind closed doors, the minister said that those burglaries are mostly committed by "international traveling gangs," taking special note on those coming from Georgia having "evident problems with organized crime."
Read more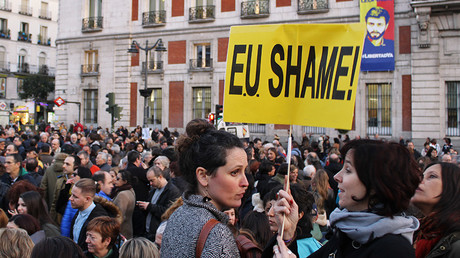 The minister's remarks add to a growing dissent in Berlin over the visa-free regime for Georgia, Ukraine and Kosovo – a long-lasting proposal advocated by the EU Commission – according to Die Welt.
Brussels insists that the three countries have already met criteria for being granted visa liberalization, though discussions on the sensitive issue are going on. While the European Parliament has green-lighted the proposal, it is still to be adopted by the EU Council, a body which represents governments of all 28 member states.
Visa liberalization for Western Balkan countries has resulted last year in huge numbers of "almost hopeless" asylum applications in Germany, which only fuels resistance in the CSU, the sister party to Chancellor Angela Merkel's Christian Democrats, Die Welt wrote.
"I can only warn against urgent [introduction of] visa-free regime for Ukraine, Georgia and Kosovo," Joachim Herrmann, Bavarian Interior Minister and member of CSU told the newspaper. "We have to find mechanisms that would prevent our asylum laws from misuse by these countries' citizens."
CDU interior affairs expert Wolfgang Bosbach said he sees EU visa-free issue with "very mixed feelings."
"We are going to face … loss of control over security [situation]," he said, before adding that there should be "some kind of emergency brake which allows us to counter illegal migration."
In May, EU interior ministers approved a so-called "emergency brake" mechanism that would enable temporary suspension of free-travel agreements with non-EU countries in order to seek a more balanced approach to visa-free travel amid the heavy refugee crisis in Europe.
Germany and France are also pushing for a so-called "suspension clause" which says that specific EU members can withdraw from the visa-free regime. According to Die Welt, EU interior and justice ministers will not give green light on visa liberalization at the bloc's meeting next week, despite anger in Brussels and some Eastern European countries.