IMF meeting on $1bn Ukraine tranche postponed after trade blockade
Published time: 19 Mar, 2017 14:03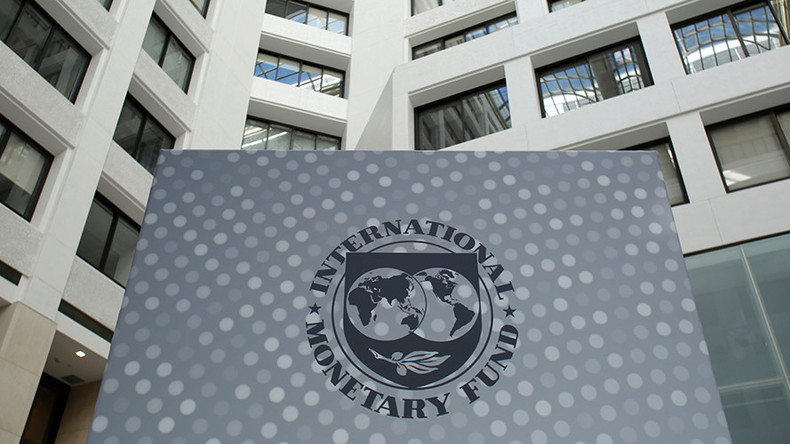 The meeting on the IMF's new loan to Ukraine has been postponed following Kiev's decision to legalize a trade blockade on rebel-held parts of the country. The decision is expected to hurt Ukraine's already ailing economy.
The International Monetary Fund (IMF) Executive Board was expected to discuss a new $1 billion tranche to Kiev on Monday, but the event has disappeared from the calendar.
The Ukrainian Finance Ministry said the meeting was pushed back "for a short period of time" to recalculate the economic effects of the ongoing trade row, which it blamed on the rebels.
The statement said Ukraine "took measures in response to the blockade and the alienation of the Ukrainian businesses in the territories not controlled" by Kiev.
On Thursday, the Ukrainian National Security Council decided to suspend trade dealings with rebel-controlled parts in the east of the country. The move follows actions of paramilitary groups of Ukrainian nationalists, who blocked railway transportation between the two parts of the country about two months ago.
The blockade was justified by the nationalists as a "patriotic measure" meant to stop "treacherous trade with the terrorists [a reference to rebels in eastern Ukraine]." Some Ukrainian MPs who won their seats following the armed coup in Kiev in 2014 supported the action.
Kiev was apparently reluctant to restore trade ties through police action, even though the blockade threatens the Ukrainian energy sector, which relies on coal mined in rebel-controlled territory.
After weeks of inaction by the Ukrainian government, rebel authorities declared a change of management at businesses which had been operating on their soil, but under Kiev's jurisdiction. The arrangement was beneficial for both parties, as Kiev could tax the plants and secure coal, and the rebels preserved jobs, which are scarce in the war-devastated region.
The Ukrainian Finance Ministry estimated on Friday that the trade blockade may cost the country 1.3 percent of its GDP.