German bus driver faces €10K fine for refusing to transport niqab-wearing Muslim woman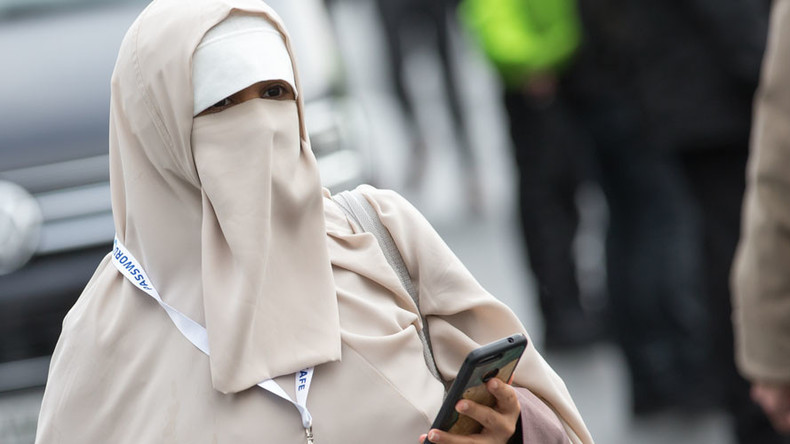 A bus driver in Germany is facing a fine of up to €10,000 for preventing a Muslim woman who was wearing a face veil from getting on his bus, according to a police spokesman.
The driver in the town of Leer, Lower Saxony, repeatedly refused to let the pregnant woman on the bus, the spokesman said on Thursday, as cited by The Local.
The woman's husband later reported the incident to the local police.
Read more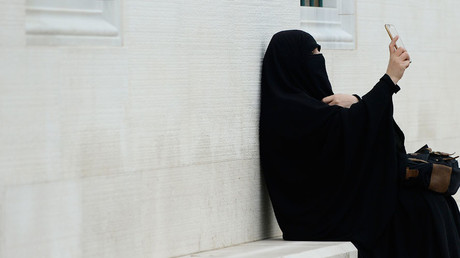 The driver is now being investigated for an administrative offense, according to the spokesperson. He could be fined as much as €10,000 ($10,623).
The private bus company contracted by the city of Emden to run the local service has admitted that its driver violated local regulations, explaining that he had acted out of ignorance.
Temmo Poppenga from the Emden city authority also spoke out, saying "this type of thing cannot be allowed to happen and must not be repeated."
Burkas and Muslim face veils known as niqabs have become a hot topic of debate in Germany, particularly since some 900,000 refugees arrived in 2015.
Conservatives across Germany have called for niqabs and burkas to be banned from certain public areas. The state of Bavaria put forth such a proposal in February, which is expected to be approved by summer.
In December, German Chancellor Angela Merkel expressed support for banning Islamic garb in public, saying "the full-face veil must be banned wherever it is legally possible."
Read more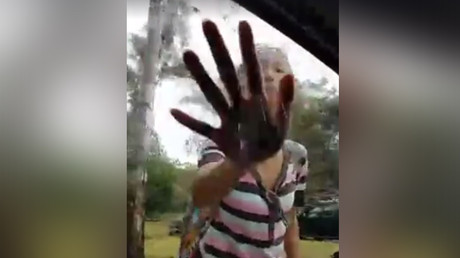 The incident in Lower Saxony is far from the first casting the spotlight on alleged discrimination against Muslim women in Germany. In December, a driver reportedly kicked a Syrian teenager wearing a headscarf off his tram by shouting his refusal to transport her through the loudspeaker.
Last August, a Muslim intern was fired on the first day of a six-week assignment after she refused to remove her headscarf. That same month, a German court sided with school authorities that had been sued by a student that had been expelled for wearing a niqab. The school claimed the veil would hinder her learning.
Other European countries have also been caught up in the debate over Islamic garb. In January, Austria's ruling coalition partners agreed to ban all Muslim face veils in public places as part of new measures that will come into force before the next parliamentary vote in 2018.
Also in January, right-wing Swiss politicians came under fire for creating a poster featuring a woman in a burka with the text "Uncontrolled naturalization? No to facilitated naturalization." Critics accused the poster of being part of a "dirty campaign."
Meanwhile, the European Parliament's largest group, the European People's Party, has also expressed support for a ban on the Muslim veil, citing both cultural and safety concerns.