NATO, EU countries give go-ahead to 'hybrid threat' center in Helsinki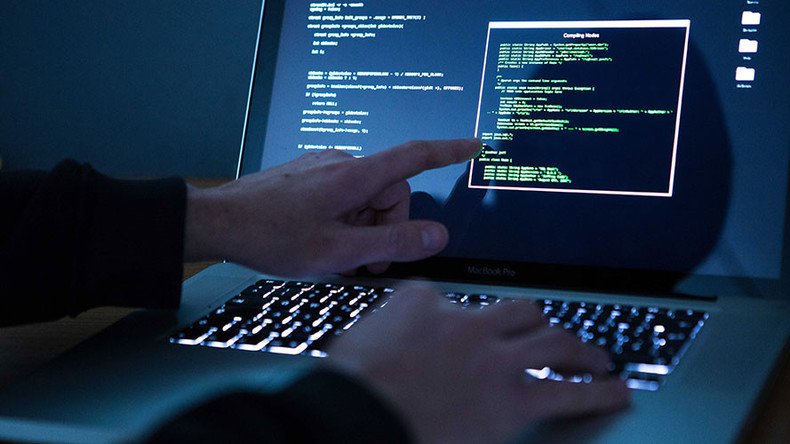 Eleven NATO and EU countries have signed up for creating a center to counter various "hybrid threats," including cyber attacks and fake news, amid concerns about Russia's perceived activities in Europe.
The US, the UK, France, Germany, Sweden, Poland, Finland, Latvia and Lithuania signed the Memorandum of Understanding on Tuesday. Four more countries are expected to join the initiative in July.
The center, which is expected to be located in the Finnish capital of Helsinki, will operate as a network of experts from participating countries and is aimed at raising awareness of hybrid threats and vulnerabilities that can be exploited in such operations.
"The center is a real boost for the cooperation between the EU and NATO... Hybrid activities have become a permanent part of the European security environment," Finland's Foreign Minister Timo Soini said at a news conference, as cited by Reuters.
"The use of hybrid strategies puts the internal cohesion and resilience of our societies to the test... What is needed in response is not only state, but societal resilience, a comprehensive approach to security," he added.
The unit was first announced in November 2016. It is expected to have an annual budget amounting to 1.5 million euros ($1.6 million), with Finland providing half of that sum and the rest to be covered by other members, according to Reuters.
A steering group of experts is due to meet on Wednesday. The center is expected to host up to ten experts later this year, Reuters reports.
The group is meant to enhance ties between EU and NATO and is similar to NATO-operated centers located in in Estonia and Latvia.
The term 'hybrid warfare' was originally meant to describe the actions of a state to intervene in a military conflict without openly using its armed forces. Lately, however, the term is often used in the Western media to describe various aspects of Russian foreign politics, from media broadcasting in other nations – usually called "propaganda" or "fake news" in this context – to alleged cyberattacks aimed at influencing elections, to accusations of orchestrating the inflow of refugees into Europe in 2015.
Finland, which is not a NATO member state, has recently accused Russia of intensifying propaganda attacks. Germany has also repeatedly voiced concerns over alleged Russian attempts to interfere in its political process ahead of the country's September 2017 parliamentary elections.
In March 2017, NATO's top European commander, General Adrian Bradshaw, said he wants cyber-attacks to be considered a strong enough reason to trigger Article 5 – the alliance's principle of collective self-defense.
General Bradshaw also accused Moscow of cyber and informational attacks, telling the BBC the West needs "a grand strategy" to combat what he described as Russian "hybrid warfare."
In December 2016, the British newspaper, The Times, claimed the UK was facing a cyberwarfare and a propaganda campaign from Russia.
Russia has repeatedly underlined that it has no intention to meddle in the internal affairs of foreign nations. In February 2017, the Russian Foreign Ministry spokeswoman, Maria Zakharova, once again called such accusations, which were made by the British Defense Minister Michael Fallon at that time, "yet, another [example] of mythmaking."
"Russian hackers apparently feed on [foreign] elections," she said sarcastically.
You can share this story on social media: