Chinese official demoted 'for being afraid' to smoke in front of religious figures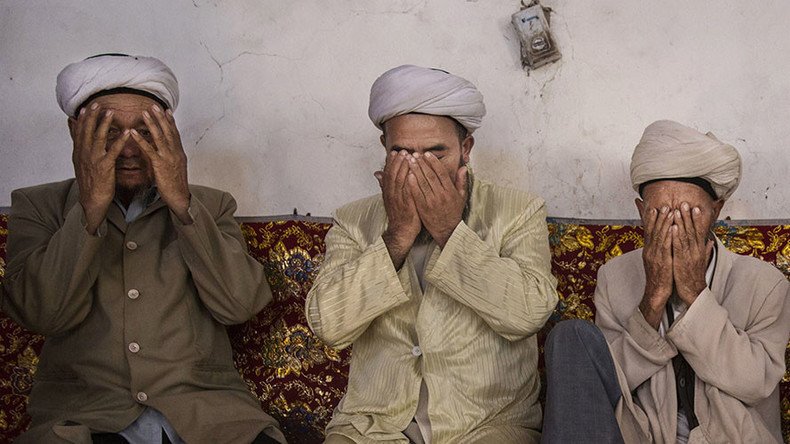 A Chinese official was reportedly demoted because he was afraid to smoke in front of religious figures. The decision was taken in line with China's struggle against religious extremism, which includes banning full-face veils and "abnormal" beards.
The incident took place in the village near a town of Hotan in southwestern Xinjiang, an autonomous region in western China and home to the country's Muslim Uyghur ethnic minority, the Chinese Global Times newspaper reported.
Jelil Matniyaz, Party chief of the village, was downgraded from "senior staff member" to "staff member" in March this year. AFP identified him as "a village-level secretary for the ruling Communist Party."
Matniyaz was demoted for his "infirm political stands… and for being afraid to smoke in front of religious figures," a notice posted on Hotan Daily's WeChat account, said.
"Smoking is a personal choice, and religious and ordinary people should respect each other, but his behavior of 'not daring' to smoke conforms with extreme religious thought in Xinjiang," a Hotan official also told the Global Times on condition of anonymity, "As a Party chief, he should lead the fight against extreme religious thought, otherwise, he would fail to confront the threat of extreme regional forces."
A professor with the Zhejiang Normal University explained to the newspaper that local religious customs don't allow smoking in front of older people or among religious people.
One more official said that religious people sometimes force non-religious people to comply with the requirements. He added that the fact that officials "dare to smoke" in front of religious people shows their commitment to secularism.
In March, China imposed a ban on "abnormal" facial hair and veils in public places Xinjiang in an effort to curb extremism and radicalization.
Local authorities said on their website that the legislation, which came in effect on April 1, bans marrying in accordance to religious rites, "rejecting or refusing radio, television and other public facilities and services," and "using the name of Halal to meddle in the secular life of others."
"Parents should use good moral conduct to influence their children, educate them to revere science, pursue culture, uphold ethnic unity and refuse and oppose extremism," the statement said, as cited by Reuters.
"Abnormal growing of beards and naming of children to exaggerate religious fervor" was also banned.
In October 2016, in a bid to curb Islamic extremism, the Chinese government announced that parents in Xinjiang will be reported to police if they encourage or force their children into religious activities.
While Chinese law supports freedom of religion, it does not allow minors to practice religious activity. To ensure this, authorities have cracked down on underground Muslim schools in Xinjiang in recent years.
The Uyghur people, the dominant Muslim minority in Xinjiang, mostly practice a moderate form of Sunni Islam. However, in recent years many of them have started taking up practices more commonly followed in Saudi Arabia or Pakistan, such as women wearing full-face veils.
You can share this story on social media: