16yo suspected terrorist set for top secret trial in landmark Danish case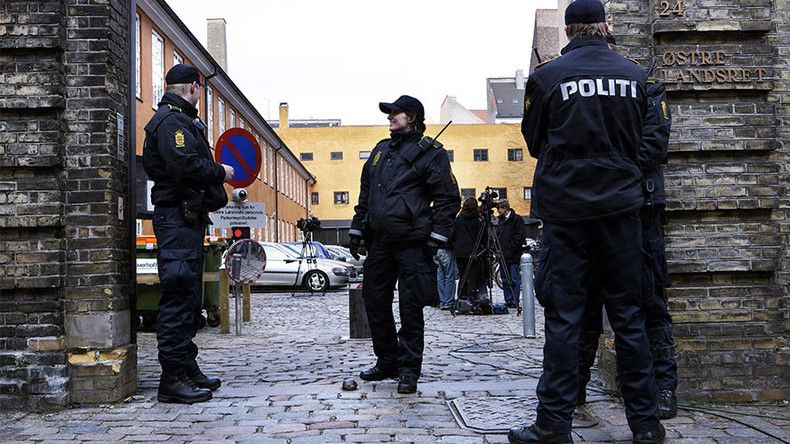 The landmark trial of an unnamed, 16-year-old girl suspected of planning a terrorist bomb attack on two schools in Denmark will begin Friday. It is the first time a woman has been charged with terrorism offences in the nation's history.
"The 16 year old was, according to the indictment, far along in her preparations to bomb two schools. She is charged with having made preparations to make a bomb and for having planned a test explosion," public prosecutor Lise-Lotte Nilas said, as cited by The Local.
"The prosecuting authority is therefore presenting a criminal case against her under the penal code's provisions on terror," she added.
There has been a media blackout in relation to the trial, and the identity of the girl, with her court appearances taking place behind so-called 'double-locked' doors.
The girl and a 25-year-old man were arrested during anti-terrorism raids in January 2016 on the island of Kundby, Zeeland on suspicion of plotting two attacks against the private Jewish school Carolineskolen in Copenhagen and her own school, Sydskolen in Fårevejle.
The man also arrested in connection with the case has been released without charge. He had previously travelled to Syria to fight alongside extremists.
"The investigation of the 25-year-old man has been very extensive, and among other things the police have obtained electronic information from abroad in order to explore every corner of the serious suspicions against him," Nilas said.
"Therefore, it is only now that we have an overall picture of his role and this role does not give us grounds to charge him. Therefore, he was released today and all charges against him have been dropped," she added.
The landmark trial will begin later today in Holbæk, roughly 65km (40 miles) west of Copenhagen. The 16 year old faces a minimum of four years in prison if found guilty of the charges.