#LeninTracker: Follow Lenin's trip to revolutionary Russia with real-time radar & tweets
Published time: 6 Apr, 2017 11:01
Edited time: 7 Apr, 2017 09:50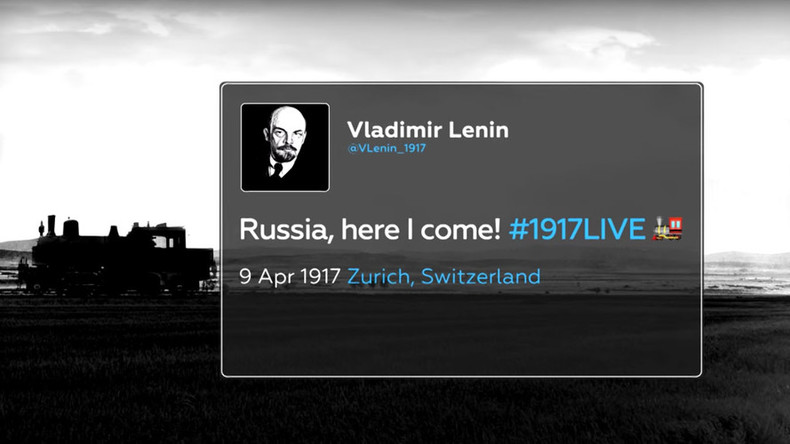 It's April 1917 and the Russian Revolution is in full swing, but its main protagonist is not yet in Russia. Vladimir Lenin is set to embark on a journey to return from exile in Europe. Follow his trip with our real-time Lenin Tracker!
This is not the first revolution Bolshevik leader Lenin has been late for – he missed the start of the first Russian Revolution in 1905 as he was in exile in Switzerland.
Latest from #1917LIVE: Tsar's family arrested, rise of Soviets, Trotsky on his way to Russia
Now, in 1917, World War I is raging and Lenin is stuck in Zurich. As the route through the Entente countries and the Baltic Sea is deemed too dangerous, Lenin and a group of revolutionaries strike a deal with the Germans, allowing them to transit through enemy territory.
It's not an easy decision for Lenin to make. The controversial move has been blasted by opponents and some fellow revolutionaries as treachery. Lenin is even being accused of spying for the Germans.
Nevertheless, the group of 32 political activists will depart from Zurich on April 9 and head to the German border, where they will board a sealed train car with diplomatic immunity.
This trip will forever change the course of Russian history, with Lenin giving the revolution new momentum and eventually bringing the Bolsheviks to power.
Follow his train in real time with the Lenin Tracker – part of RT's #1917LIVE project.
We bring you the latest news from revolutionary Russia, 100 years ago. Immerse yourself in the period by following Lenin, Nicholas II and Trotsky. And with the #1917CROWD concept, you can become part of the project and engage with history.