Cabin crew applicants strip down to bras in job interviews with Malaysian air carrier – report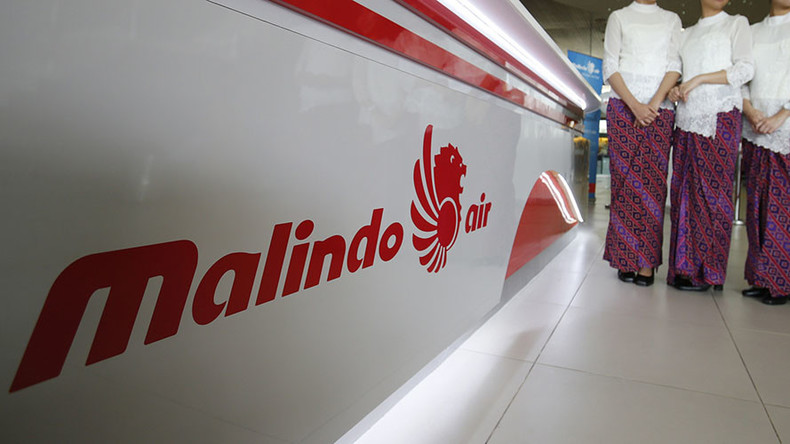 A Malaysian airline has come under fire after a media report claimed it requires prospective flight attendants to remove their tops during job interviews. Several lawmakers have called on Malindo Air to apologize to for the "unacceptable" practice.
The Malay Mail reported on the unusual hiring practice earlier on Wednesday, claiming female flight attendants were outraged over the airline's "ridiculous and disgusting" requirement that they strip down to their bras during walk-in interviews on March 11.
They were also reportedly told to lift their skirts, fold up their trousers, and remove their pantyhose.
Minutes after the initial article was published, the news outlet published a separate story which cited Malindo Air public relations and communications director Raja Sa'adi Raja Amrin as saying the requirement for flight attendants to remove their tops was normal procedure.
He reportedly said that such checks were necessary, as the cabin crew's uniforms are partially see-through.
"It is not an issue. We have the right to conduct such body checks on them. I think most airlines do the same," he said.
"We need to see if they [applicants] have scars, pimples or tattoos that could be seen through the uniform. Our flight attendants wear a corset inside and if it is covered by the corset, it is OK."
The corset remark was an apparent reference to one of the airline's uniforms, a white kebaya top paired with a sarong. A camisole is worn underneath.
The second uniform worn by the cabin crew is a high-collared white blouse.
When asked about the candidates having to bare their legs thigh-high during interviews, Raja Sa'adi said it was because their uniforms have long slits.
"We need to know if there are scars or any marks as you can see their legs when they walk," he said.
"The slit is also tailored in such a manner where it will enable flight attendants to move around easily, especially during an emergency."
The reports have prompted multiple lawmakers to demand the airline apologize to Malaysian women, according to a third article published by Malay Mail.
"I demand Malindo apologize to Malaysian women, especially those who desire to be a stewardess," Siti Mariah Mahmud, an MP for the Kota Raja constituency, said during a Wednesday press conference.
"If they want to operate out of Malaysia, they should respect Malaysian women," she added.
Siti Mariah also demanded that Malaysia's Women, Family and Community Development Ministry and the Transport Ministry take action to "put a stop to this rubbish."
Two other MPs, Kasthuri Patto and Teo Nie Ching, also called the airline's practice "unacceptable" during the press conference.
The news prompted budget airline Air Asia to poke fun at the situation in a recruitment flyer posted to its Facebook page on Wednesday.
"We won't ask you to strip down... just zip up and be a part of the world's best low-cost airline team!" the graphic stated. The image has since been taken down.
For its part, Malindo Air has responded to the allegations in an online statement. It said it "denies of the allegations upon internal investigations done (sic)."
"Grooming checks for visible marks are conducted privately by female supervisors in a professional manner and is part of the interviewing process," the statement reads, noting that candidates are briefed on the process beforehand and must give consent.
The airline says the practice is to ensure that "no prominent marks will be visible while wearing the uniform," and says it has followed the "standard procedure" for the past four years.
Malindo Air, based in Petaling Jaya, began operating in 2013. It operates 800 flights weekly to over 40 destinations in the region, according to its website.