'Sons of whore journalists': Duterte blasts media & 'passé' Catholic Church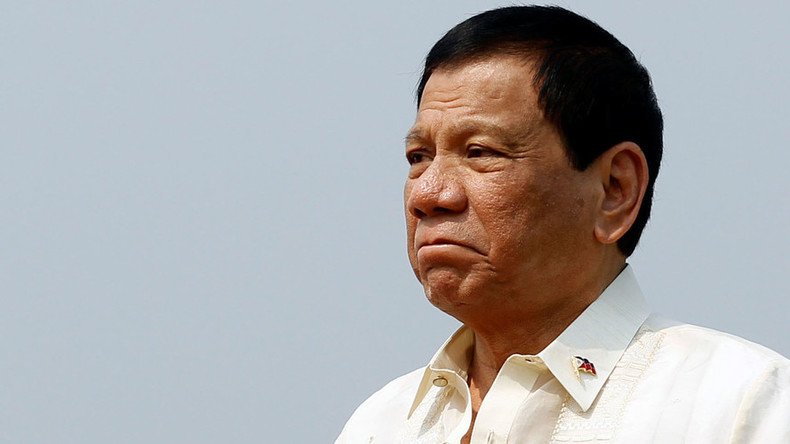 Philippines President Rodrigo Duterte continued his tradition of provoking acrimony in public speeches, this time using an address to newly-appointed government officials on Thursday to slam both the Catholic Church and two of the country's media outlets.
"These priests, they think highly of themselves. Jesus, I'm telling you, that religion will become passé in the next 30 years," Duterte said at the address in Malacañang, reported the Manila Times.
The president claimed that more of the institution's abuses would come out and criticized money collections in church, saying they go towards the priests groceries. He described priests as oligarchs and claimed "the Catholic Church is to be blamed for the country's ills."
Duterte, a Catholic who has been speaking out against the Church after they criticized his war on drugs, said he would be more "socially correct" if his mother was still alive.
"When my mother was still alive, I cannot talk the way I talk now. If only my mother is still alive, I cannot speak loosely the way I do now," he said.
Philippines media outlets the Daily Inquirer and ABS-CBN were also attacked by Duterte, who described them as "sons of whore journalists."
"I'm not threatening them but someday their karma will catch up with them," he said.
READ MORE: Duterte says he tossed kidnapper out of helicopter, threatens to do same with corrupt officials
The Inquirer said in a statement that they took exception to his remarks, saying they "upheld the highest standards of excellence in journalism."
You can share this story on social media: