Read my lips: NO – Putin says about Russia's 'meddling' in US elections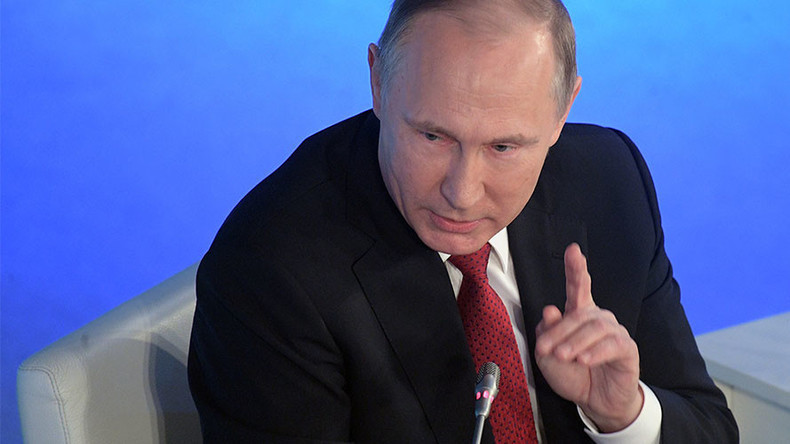 Russian President Vladimir Putin has once again dismissed allegations that Moscow meddled in last year's US elections while answering a question during the Arctic Forum hosted by Russia.
"Once Reagan, discussing taxes, addressed Americans with 'Read my lips – No'!'" the Russian President said, answering a question posed by the anchor of the forum, which is underway in the Russian city of Arkhangelsk.
The quote cited by Putin actually belonged to George H.W. Bush, who was the US' 41st president in 1989-1993.
Bush Senior delivered the iconic line back in 1988 at the Republican National Convention, where he was chosen as the party's presidential candidate.
READ MORE: 'Fake news' focus of Senate probe into 'Russian meddling' in 2016 US election
"Read my lips: no new taxes," he said, underlining one of the key points of his program, which was not to increase taxation of the Americans. The election promise is believed to have been one of the main factors that contributed to Bush's election victory, but it later hurt him politically.
The Democrats keep accusing members of the Trump administration of having ties to Russia, which it alleges hacked into the email services of the Democratic National Committee (DNC) to influence the election in favor of the Republicans.
READ MORE: US House intel panel approves scope of probe into 'Russian activities in US elections'
However, those accusations have never backed by any significant proof and have repeatedly been denied by both Moscow and the Trump administration.