'Proud to bring together best experts': Kaspersky Lab on Flynn's paid cybercrime conference speech
Published time: 18 Mar, 2017 02:52
Edited time: 18 Mar, 2017 03:01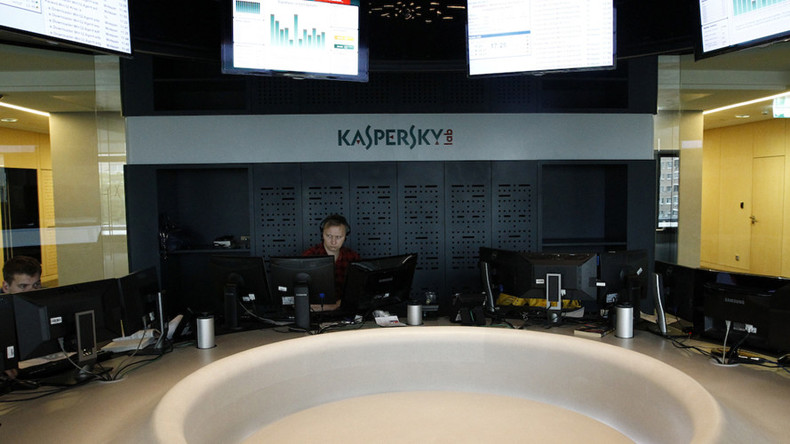 The deposed advisor of Donald Trump, Gen. Michael Flynn, being a renowned security expert, was fairly compensated for appearing as a featured speaker at a forum in Washington, DC, the Russian cybersecurity company who organized the event has said.
"Kaspersky Lab's subsidiary… paid Gen. Flynn a speaker fee for remarks at the 2015 Government Cybersecurity Forum in Washington, DC, which brought together leading government, military, technology and policy experts to discuss the challenges and solutions for cybersecurity threats facing the government and related industries," Kaspersky Lab said in a statement.
The world's leading cybersecurity firm did not comment on leaked details of Flynn's paid appearance, already dissected by the US media, but firmly rejected any reports seeking links with "Russian intelligence" on the grounds of Kaspersky Lab being a "Russian entity."
"As a private company, Kaspersky Lab has no ties to any government, but the company is proud to collaborate with the authorities of many countries, as well as international law enforcement agencies in the fight against cybercrime," the cybersecurity company emphasized.
Earlier this week, the House Oversight Committee apparently leaked documents it had obtained from Flynn's speaker's bureau, Leading Authorities, to the US media. The documents revealed that Flynn received over $56,000 in payments from a number of Russian companies, namely Kaspersky Lab, Volga-Dnepr Airlines and RT, for delivering several speeches in 2015.
While being a volunteer military adviser on Trump's presidential campaign, the retired General Flynn did not hold any government position at the time of these speaking engagements and participated in the events as an expert and a private citizen.
"In August 2015 Volga Dnepr Unique AirCargo company, registered in the US, in cooperation with another American company Battle Born Munitions, sponsored a conference on security issues in Middle East and Africa in Washington, DC," the Volga Dnepr corporation said in a statement, cited by RIA Novosti.
"General Flynn was a retired officer when the conference was held, he was not on Trump's campaign team, and his eventual appointment as the National Security Advisor, obviously, could not have been the reason of this invitation as a speaker to the event."
Flynn also made an appearance at an international conference hosted by RT in Moscow in December 2015. While neither RT nor Flynn ever made a secret of his paid appearance at the conference, as the event was widely publicized, some media outlets gleefully jumped on the story as an alleged proof of his ties with Moscow.
"I pity General Flynn, being plucked as a chicken by the entire American mainstream media grinder," RT's editor-in-chief Margarita Simonyan said about some media making a scandal out of nothing.
"Flynn, in fact, did not do anything that numerous generals, experts, professors, former presidents, prime ministers won't do. He takes part in conferences, gives lectures, and, obviously, receives a fee for doing so just like everybody else. And his honoraria, to be honest, are far from the highest at this market and among the people of his rank."
However, the most amazing and disturbing yet not so surprising detail in this story is that confidential correspondence was so straightforwardly leaked to the US media, Simonyan added.
"Details of confidential correspondence and contracts , which should be protected by law, are in the media. As you can see, in this war everything, every weapon is being used," Simonyan said.
The fact that the US media got hold of confidential information and disclosed it was a "bit disconcerting," as it blatantly violated privacy, RT's press service said earlier, stressing that the issue speaker fees are totally legal and common practice. According to head of communications, Anna Belkina, RT will look in "greater detail" into how exactly the information was leaked.