Facebook, Twitter could pay $53 mn for hate speech, fake news in Germany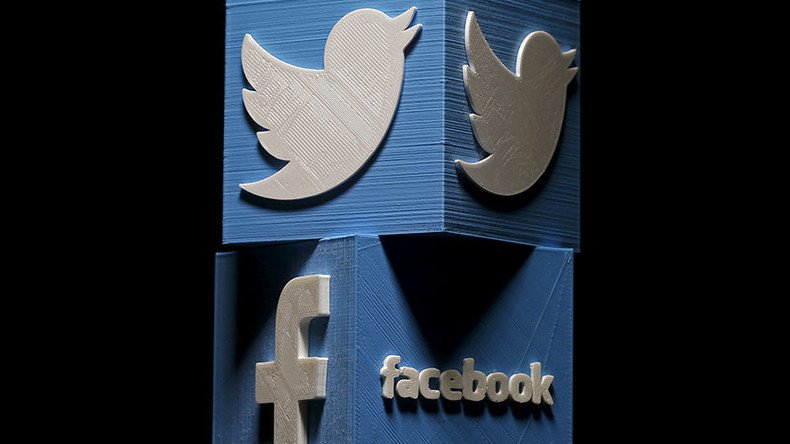 German authorities have circulated further steps aimed at fighting hate speech and so-called fake news posts on social media sites such as Facebook and Twitter proposing fines of up to 50 million euros ($53 million).
German Justice Minister Heiko Maas announced plans to introduce a new law that would oblige social networks to publish quarterly accountability reports, which would include information on how effectively cases of hate speech and fake news reported by users on social networks are being considered, the German Justice Ministry reported on Tuesday.
Apart from that, social media companies would have to take down offensive posts within 24 hours after a complaint is submitted. As of today, it takes at least a week to delete these kind of posts.
"A breach of these organizational obligations is, according to our proposal, an administrative offense and an individual employee responsible for the complaint procedure can be punished with a fine of up to five million euros. The whole company may be face fines of up to 50 million euros," Maas said in a statement, released by the ministry.
"Freedom of expression ends where criminal law begins. There should be no place for criminal incitement and libel on social networks like there is no such place for these things on the street," he added.
Though this is isn't the first time companies, such as Facebook and Twitter, are taking steps to curb hate speech, Maas noted that what has been achieved is not enough.
"The companies' own efforts have led to initial improvements. However, this is not yet enough," the minister concluded, citing data obtained by jugendschutz.net, an Internet watchdog. It says that usually most of illegal content is not deleted. At the same time, the rest of the posts are not deleted quickly enough.
According to the statistics, Twitter takes down only one percent of inciting content while Facebook's figure is 39 percent.
Google's YouTube performance is significantly higher with some 90 percent of deleted hate-speech messages.
"Networks aren't taking the complaints of their own users seriously enough," Mass said, explaining the need for the law.
The new bill is yet to be approved by Angela Merkel's cabinet and then the German parliament (Bundestag).
The initiative is the result of two-year's work undertaken by a task force created by Maas' department to clamp down on "illegal hate speech on the internet."
In October, 2016, Maas said that his ministry was seeking to introduce sanctions on social media operators which failed to stop the spread of hate speech, DW reported.
In December, 2015, Facebook, Twitter and Google pledged to remove offensive posts in Germany within 24 hours, however, the promised hasn't been fulfilled as yet.
You can share this story on social media: