'Intolerable & dangerous': Auschwitz Committee accuses Facebook of turning blind eye to hate speech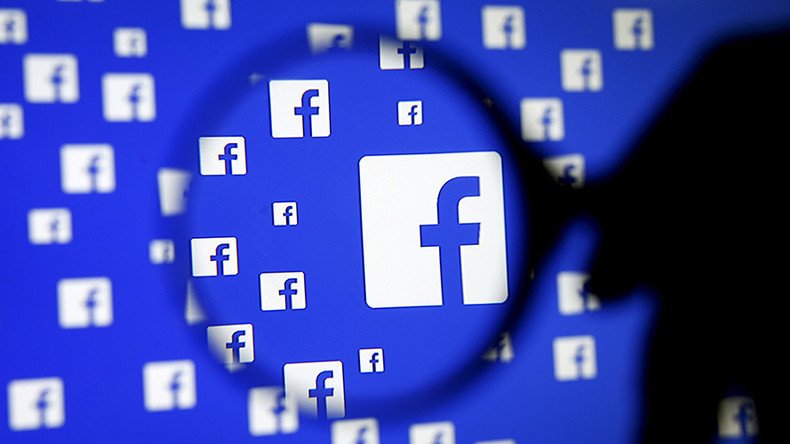 The International Auschwitz Committee has accused Facebook of "poisoning the societal climate" in Germany and overseas, saying the social media giant's soft treatment and arrogance towards online hate speech is "increasingly intolerable and dangerous."
Facebook "continues to massively participate in the poisoning of the social climate, not only in Germany," said Christoph Heubner, executive vice president of the International Auschwitz Committee (IAC), as quoted by German news agencies.
"Obviously, the responsible persons at Facebook neither take the [German] justice minister nor the German legislator seriously."
The IAC, which was founded by Auschwitz concentration camp survivors, appealed to German Justice Minister Heiko Maas "to use all legal possibilities as quickly and consistently as to point out the limits for Facebook," Juedische Allgemeine reported.
"It is high time for a new European initiative to deal massively with hate in the network before it turns into raw violence against people," Heubner said. "Europe should remember its history in this respect," he added.
Volker Kauder, a member of German Chancellor Angela Merkel's CDU party, told Der Spiegel in October that the "time for roundtables is over, I've run out of patience."
Kauder stressed that if Facebook and other internet giants failed to remove offensive comments within a week after being posted, they could be penalized with a €50,000 ($54,490) fine.
Facebook and other internet companies need to reshape their strategy, Kauder said, adding that "otherwise, I have a suggestion."
"Cigarette packs come with a warning that smoking can be lethal. Why don't we oblige [social network] providers to issue a warning on their websites, saying: 'Whoever communicates here must be in for unpleasant remarks'?" Kauder said.
He added that he expected the German justice minister to offer a proposal on how to oblige providers to submit IP addresses of alleged offenders. "It cannot be that people operate incontestably in the protection of anonymity."
Earlier this week, the German justice minister accused Facebook of "not taking its own users seriously enough."
Hateful comments are not instantly deleted from Facebook, the minister said. "The results are not yet as we desire, and not as Facebook says," Maas said in a TV interview with state broadcaster NDR on Wednesday.
Hate speech, including online comments, is punishable under German law, which states that spreading information that encourages violence against people due to their ethnic or religious background comes with a sentence of up to three years in jail.
In July, the Federal Office of Criminal Investigations (BKA) conducted the first-ever nationwide raids on some 60 people in 14 federal states suspected of spreading hate speech on the internet.
The crackdown indicated that German police are "resolutely against hate and incitement on the Internet," BKA President Holger Münch said, adding that hateful comments are often motivated by right-wing extremism, which has increased significantly due to the refugee crisis in Europe.
You can share this story on social media: