German prosecutor 'looking carefully' into WikiLeaks CIA #Vault7 files, could launch probe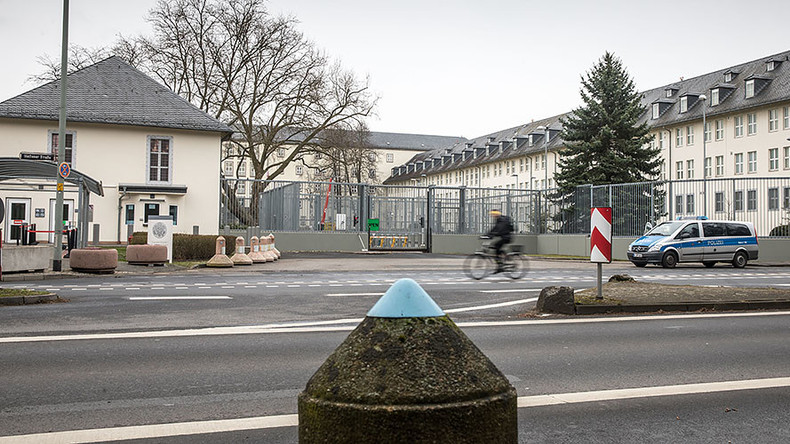 Germany's prosecutor is to thoroughly examine the Wikileaks documents alleging that the CIA used the US consulate in Frankfurt as a covert hacking base. If any evidence of wrongdoing is found, an investigation will be launched, a spokesman said.
"We will initiate an investigation if we see evidence of concrete criminal acts or specific perpetrators. We're looking at it very carefully," a spokesman for the federal prosecutor's office said, Reuters reported Wednesday.
A German Foreign Ministry spokesman told Reuters that the authenticity of the documents was still to be verified and that Berlin would be in touch with Washington.
According to the leaked documents, the US consulate on Giessener Strasse, opposite the Frankfurt cemetery, appears to host the Center for Cyber Intelligence Europe (CCIE), which carries out hacking operations across the continent as well as in the Middle East and Africa.
The trove of 8,761 documents, unveiled on Tuesday and described as the biggest ever leak of confidential documents from the CIA, contain instructions for incoming hackers, containing not only mundane travel tips ("Flying Lufthansa: Booze is free so enjoy (within reason)!") and details of local amenities ("Gas stations are not recommended for fine dining") but also the official cover story, should the agents be stopped by German customs, which is "supporting technical consultations at the Consulate."
In addition to the cover story, the documents seem to show that CIA hackers work under the cover of the State Department and are issued with diplomatic "black" passports.
The documents are said to originate from the internal network at Cyber Intelligence Center, located in CIA headquarters in Langley, Virginia.
It's not the first time that WikiLeaks has revealed the extent and scope of US intelligence agencies' activities in Germany. In 2015, the whistleblowing group published three intercepts of conversations held by German Chancellor Angela Merkel recorded by the NSA, which had been bugging her phones for years.
You can share this story on social media: