WikiLeaks abandons plans to brief press after release of CIA #Vault7 docs
Published time: 7 Mar, 2017 16:28
Edited time: 9 Mar, 2017 18:37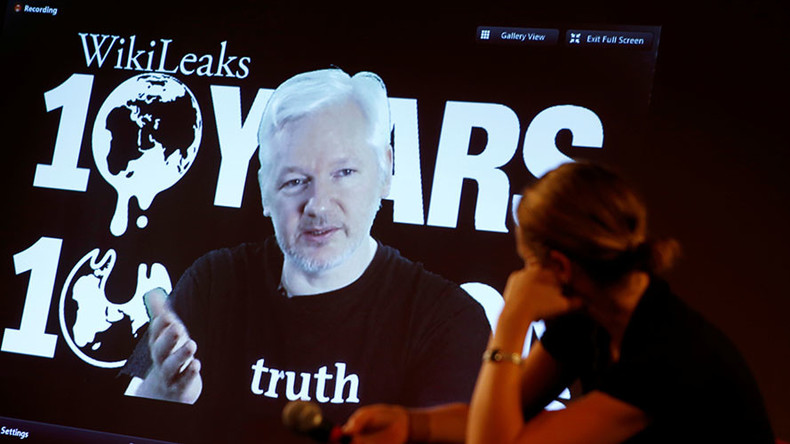 WikiLeaks appears to have scrapped a planned press conference after its publication of a cache of confidential CIA documents, which exposed a massive hacking program in the agency's cyber espionage effort.
The release came ahead of schedule on Tuesday after the group claimed that its planned press conference fell victim to a cyberattack.
READ MORE: WikiLeaks publishes 'entire hacking capacity of the CIA'
WikiLeaks rescheduled the briefing, without providing any exact information on a time but it now appears the event has been scrapped altogether following the alleged hack.
The organization's Facebook livestream has ended without any broadcast almost four hours after the original air time.
However, the group has been active on Twitter all afternoon, making follow up announcements and providing 'digital breadcrumbs' to key elements within the latest leaks.
Below is a Twitter feed showing some of the stream comments made online about the data dump.