Dresden retirement home recreates communist E. Germany to help dementia patients
Published time: 7 Mar, 2017 13:36
Edited time: 8 Mar, 2017 13:01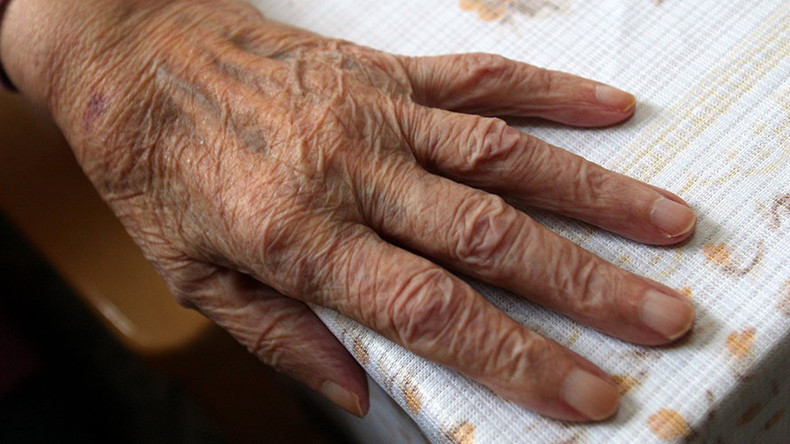 A retirement home in Dresden has gone to extreme lengths to help jog the memories of those with dementia, decorating the facility so it resembles the decor of communist East Germany.
Alexa Seniors' Residence has decorated several rooms with 1970s wallpaper and furniture reminiscent of what would have been found in the former German Democratic Republic (GDR).
But it doesn't end with furnishings. Residents can even purchase everyday products from the era in an on-site shop. A photo of Erich Honecker, the general secretary of the East Germany communist party, hangs inside the store.
The retro features did not come about easily. The retirement home's management team committed themselves to scouring flea markets and eBay for communist-era knick-knacks.
Among the treasures they found and purchased were portable cassette players, outdated cookers, and a giant bread-slicer.
The goal of the retro theme is to help residents with dementia recover some of their memory and identity, remembering a time when their minds were sharper and their bodies were younger.
Gunter Wolfram, the home's director, told Bild newspaper that the idea came about by accident.
"We wanted to set up a projector room to show old films, and we got hold of a GD-era scooter as a prop," he said, as quoted by The Telegraph.
When the residents saw the scooter, many with dementia seemed to recall the workings of it, how to fill it with petrol, and remembered their first rides.
READ MORE: Coffee-loving women less likely to suffer from dementia later in life – study
That's when Wolfram and his staff set out to bring more retro pieces into the lives of residents.
The results have been remarkable, according to Alicia Schöppe, an occupational therapist at the home.
"Many of them have started eating independently again, they go to the toilet on their own, even some who were bed-ridden have got up," she told Bild.
It has been a win-win for everyone involved – not just the residents.
"Since we've had the memory rooms, our registrations have gone up," Wolfram said.