Coffee-loving women less likely to suffer from dementia later in life – study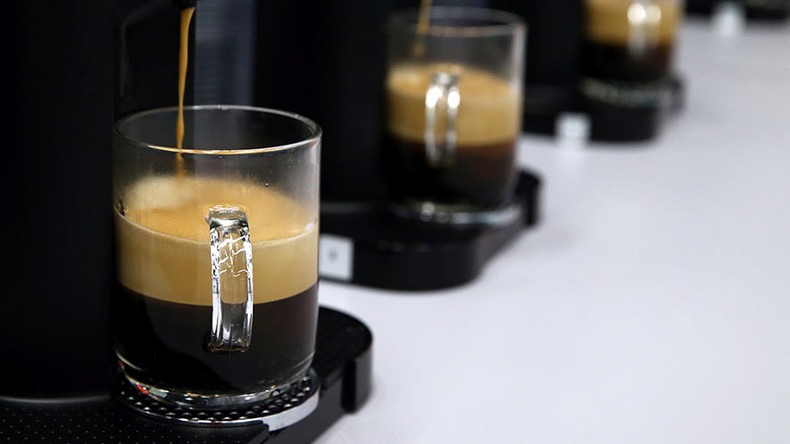 A new study has found that women aged 65 and older with larger caffeine intakes (more than 261 mg per day) are 36% less likely to suffer from dementia over 10 years of follow-up.
So how much caffeine is that in real terms? About 3 cups of coffee a day (standard 240 ml ones, not jumbo-size), or 5-6 cups of black tea.
"What is unique about this study is that we had an unprecedented opportunity to examine the relationships between caffeine intake and dementia incidence in a large and well-defined, prospectively-studied cohort of women," said Ira Driscoll, PhD, the study's lead author and a professor of psychology at the University of Wisconsin-Milwaukee
Driscoll and her research colleagues used data from 6,467 women aged 65 and older who had submitted their caffeine consumption levels.
In 10 years' or less of follow-up, it became evident that those consuming above the median quantity of caffeine in this group, with an average intake of 261 mg per day, were found to have a lower rate of dementia or some form of global cognitive impairment than those who drank below the median, with an average intake of 64 mg per day.
Caffeine has also been found to protect against Parkinson's disease, reduce kidney stones, and even prevent skin cancer.
READ MORE: Sex robot cafe aims to offer Londoners fellatio with their morning coffee
So, it may well be that a few coffees a day could keep the doctor away… or at least help you remember his last name correctly.
Play it safe though – a caffeine overdose could lead to a seizure and be very dangerous.
You can share this story on social media: