Cash on delivery: China contemplates rewards to urge couples to have 2nd child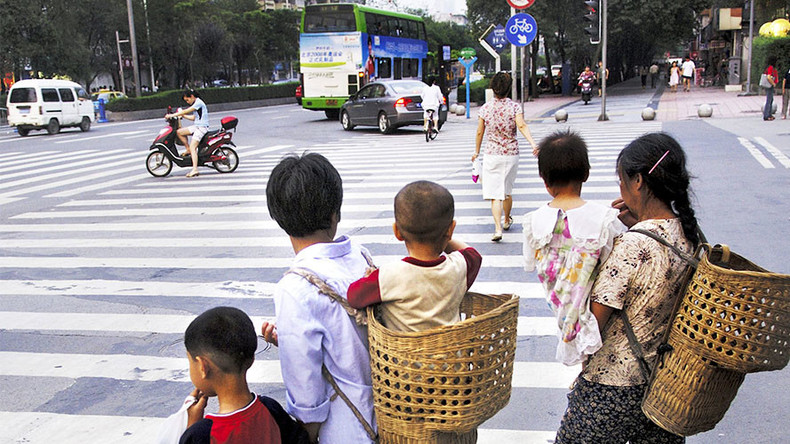 The Chinese government may offer birth pay to encourage couples to have a second child, following polls showing that most families choose to have just one child due to financial hardship, according to local media.
The step was announced by the Chinese Deputy Minister of the National Health and Family Planning Commission Wang Peian on Saturday, Reuters reported citing China Daily newspaper.
2016 was a record-breaking year for the birth rate in China, with 17.86 million children born.
It marked the highest birth rate in over 15 years, and a 1.3-million increase from 2015, coming a year after the Chinese leadership issued new rules allowing families to have two children.
The policy would enable about 17 million additional births by 2020, and add 30 million young workers by 2050, the family planning commission said in late 2015, as cited by Bloomberg.
However, in a survey carried out in 2015, it became clear that 60 percent of Chinese parents didn't want to have a second child due to financial concerns – and that's an issue that could be addressed, Wang said, as cited by Reuters.
"That fully met the expectations, but barriers still exist and must be addressed. To have a second child is the right of each family in China but affordability has become a bottleneck that undermines the decision," the official stated.
Back in 1970s, China imposed its one-child policy to curb exponential birth rate growth, however authorities are now concerned that the country's active people soon won't be able to support the ageing population.
READ MORE: China eases notorious one-child policy, abolishes labor camps
China's authorities said that the policy had prevented 400 million births.
Chen Xingdong, chief China economist at BNP Paribas SA in Beijing, said that nation's mentality seems to be changing due to the issue.
"The mindset of the entire nation is switching from controlling births to worrying about low births," Chen said. "But many parents would still be reluctant to have kids even if the government encourages them to."