Chinese father 'forced' to have vasectomy by authorities – reports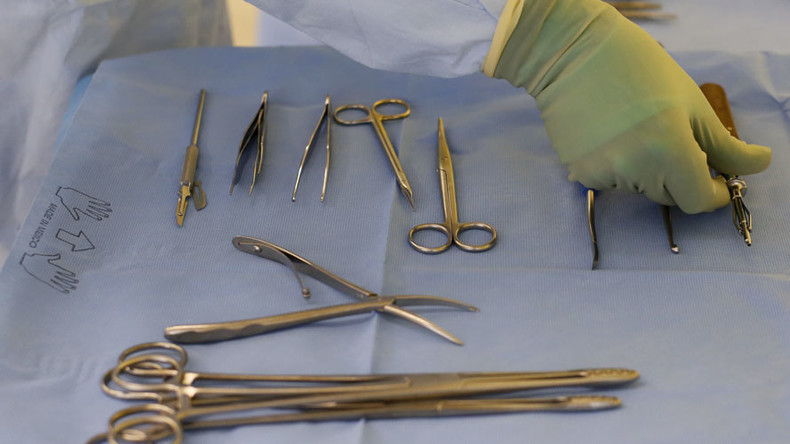 A father of four in China has reportedly been forced to have a vasectomy by local authorities.The 42 year old was visiting his hometown of Luokan in the province of Yunnan when he was allegedly abducted by family planning officials.
The unidentified man, who had three children with his first wife and one with his second, was forced into the sterilization surgery on February 8 for violating the country's two-child policy, reports the South China Morning Post.
The man claims authorities took him from a gathering at a friend's house and brought him, his wife and two-year-old child to a government office, where he was told to pay a fine of 20,000 yuan (US$2,900) for the violation.
"I refused to pay the fine," he told Sixth Tone, believing that because his address wasn't registered in the area, local authorities couldn't lawfully prosecute him.
When he tried to leave, he claims, he was attacked by around 10 people and forced into the surgery. When his wife called police to report her husband's abduction she was told to cooperate with officials.
Chinese media were reportedly told by officials that the operation was supported by the law. A statement obtained by Sixth Tone claims officials decided to "seize the opportunity" when the man was home for the Lunar holidays and that he was not forced into the surgery, but instead had it detailed to him before they proceeded.
The two-child policy was implemented in China last year to replace the one-child policy which began in 1979 over fears of a population crisis.
Although not official policy in China, controversial tactics have been used by local officials struggling to enforce the law in their regions, including forced abortions, sterilizations and infanticide.
A 2015 investigation found that officials in the eastern province of Shandong had to meet a bi-monthly quota for aborting illegal babies.