Hungary launches migrant crackdown with second border fence ahead of summer surge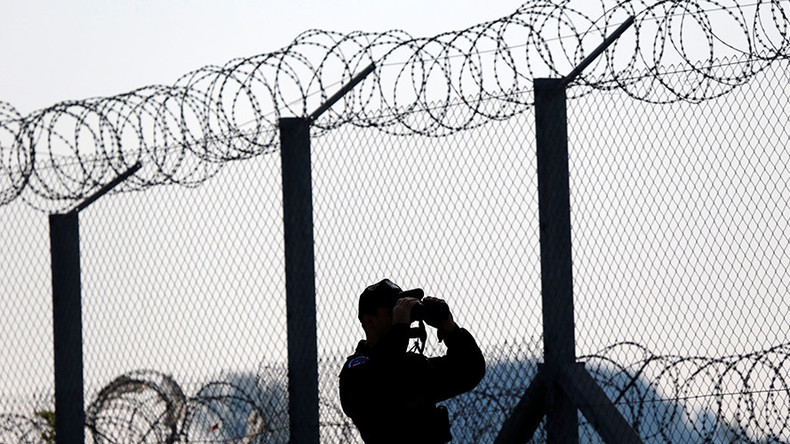 Construction on a second border fence has begun in Hungary as the government increases measures to stop migrants entering. Summer months usually signal a resurgence in the number of those making the arduous journey into Europe along the Balkan corridor.
The new fence will accompany a previously installed barbed wire barrier, which was erected in 2015 to run along the country's border with Serbia – an overland route used by migrants fleeing to Germany.
Some €120 million has been allocated to the construction of the fence and containment camps to hold migrants, according to Prime Minister Viktor Orban's Chief of Staff, Janos Lazar.
Lazar said the fence is expected to be completed by the end of spring. Poles for the fence are already standing near the border station at Kelebia and construction material has been shipped to parts of the border, reported Reuters.
The construction was criticized by rights groups Hungarian Helsinki Committee and Human Rights Watch, who sent a complaint to EU Migration Commissioner Dimitris Avramopoulos on Friday, claiming the fence "made a mockery of the right to seek asylum."
"Using transit zones as detention centers and forcing asylum seekers who are already inside Hungary back to the Serbian side of the razor-wire fence is abusive, pointless, and cruel." Human Rights Watch Deputy Director Benjamin Ward said.
READ MORE: Hungarian PM urges Brussels to change migrant policy after Berlin attack
The group claimed the Hungarian government's policy of allowing in just 10 people per day is creating a dangerous bottleneck along the border, with migrants confined to inhumane conditions.
In an email to Reuters the government rejected the claim, saying the group was attempting to "denigrate those serving at the border."
"Hungary was among the first to honor the EU's rules, to protect the Schengen borders, [it] stops, registers and separates refugees from economic migrants." the government said.
So far this year there have been 1,142 attempts to illegally enter Hungary along the Serbian border alone, according to the government. Some 7,000 asylum-seekers are waiting in Serbia for permission to enter Hungary, according to the BBC.
Earlier this month the country announced they were planning to submit a proposal to the EU allowing for asylum seekers to be detained and kept in special camps until their application is reviewed.
Government spokesman Zoltán Kovács denied the camps were "detention centers" but admitted "the asylum seekers won't be able to move freely."
READ MORE: Hungary wants all asylum seekers detained
Prime Minister Orban threatened in October that Hungary would sue the European Commission over mandatory refugee resettlement quotas, warning that if Brussels does not take the issue off the table, Budapest will wage "a big battle" and initiate "a serious legal debate."