Today's Poland unworthy of EU, as it infringes on rule of law – Luxembourg FM
Published time: 26 Feb, 2017 08:02
Edited time: 26 Feb, 2017 08:20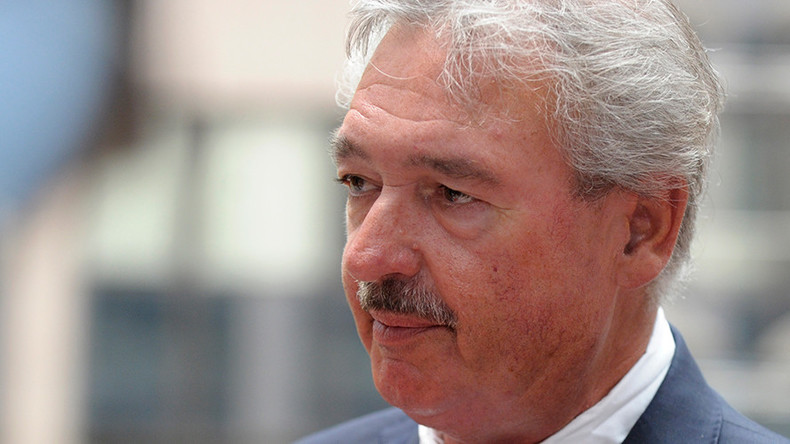 The current Polish state would not have been accepted into the EU, as it fails to meet the bloc's key criteria, such as being a democratic and a lawful state, Luxembourg's foreign minister said, accusing Poland's authorities of restricting the rule of law.
"Today's Poland under Jaroslaw Kaczynski could no longer become a EU member," Jean Asselborn told German Tagesspiegel daily, blaming Poland's president for pushing his country away from core European values and gearing towards a national state.
"He believes that the EU is a brake pad for Poland. He wants to create a right-wing conservative social order based upon the concept of a national state," the politician said, describing the leader of the Polish Law and Justice (PiS) party as an "ideologist."
In the pursuit of this strategy, the "government in Poland is getting more and more involved in restricting in the rule of law," Luxemburg's foreign minister argued, adding that it may have been encouraged by Hungary.
Back in December, some members of the European Parliament suggested that Poland could be stripped of its EU voting rights in response to its government encroaching on the independence of the country's judiciary and freedom of assembly. However, Asselborn believes this proposal is unfeasible, as it would likely be vetoed by Hungary.
The PiS government under Kaczynski has been drawing heavy criticism from Brussels for its controversial overhaul of Poland's constitutional court, which led to a standoff resulting in the court losing much of its power due to modified decision-making processes.
However, Poland's president has brushed off this condemnation as unwarranted meddling in his country's internal affairs.
"It amuses me, as this criticism has nothing to do with the current state of our country," Kaczynski said in July of last year, in commenting on the possibility of the EU imposing restrictions on Poland.
Poland's desire to distance itself from the EU will not ultimately bring it any benefits, Asselborn believes, as the country risks losing the financial support of the bloc.
"Poland sets itself on the slow track in the EU. One must not forget: currently, the country's benefits from the EU subsidies amounts to four percent of its GDP," he noted.
Asselborn is known for courting controversy by making sharp statements. Last year, he proposed kicking Hungary out of the bloc for treating refugees "nearly as bad as animals."
READ MORE: EU MPs debate stripping Poland of voting rights after new law restricts public meetings
"Anyone who, like Hungary, builds fences against refugees from war or who violates press freedom and judicial independence should be excluded temporarily or, if necessary, forever from the EU," he said in September.